Cuba Gooding Jr Reacts To The Inappropriate Touching Incident
Cuba Gooding Jr. accussed of groping a woman, but he denies the charges of touching the woman inappropriately.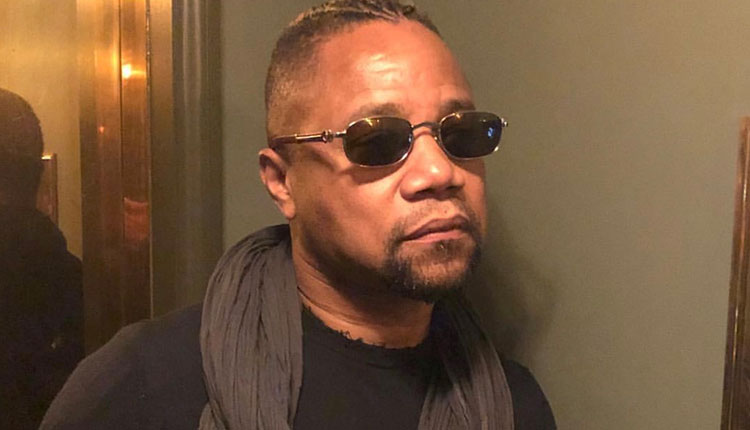 Hollywood actor Cuba Gooding Jr was recently accused of touching a woman inappropriately at a New York nightclub near Times Square on Sunday evening. The unidentified 30-year-old woman told police that Gooding, 51, was "highly intoxicated" and grabbed her breast around 9 p.m. The actor has finally reacted and has denied the accusations.
As per a report on TMZ, The Jerry Maguire actor has stated that he will turn himself into the NYPD on June 13. "I trust the system, There's a tape that shows what really happened [and] that's the most important thing. … I was at the club. I left. I met a bunch of people. I said hello, I took pictures and, you know, you have to have faith in what people are saying. Now, I'm giving the process the chance to show what happened [and] what went down."
As per a report carried by Page Six, On June 9, the 51-year-old actor was accused of touching a woman inappropriately while clubbing at a Manhattan club. The Oscar-winning actor allegedly grabbed a woman's breast while they were socialising at the Magic Hour Rooftop Bar and Lounge. Things escalated as the woman started to call him out for it. He soon left the premises.
The NYPD has referred the case to Special Victims Division and Cuba is being sought for the same.
Gooding won a Best Supporting Academy Award in 1997 for the film, "Jerry Maguire." He also starred as O.J. Simpson in "The People v. OJ Simpson" TV series in 2016, and recently completed filming a new movie "Life in a Year" along with Jaden Smith and Nia Long.
Also Read: Boyz N the Hood director John Singleton passes away at 51