Cyclone Mahe to make a landfall in Gujarat on November 6
Cyclonic Storm Mahe to Make Landfall Along Gujarat Coast on November 6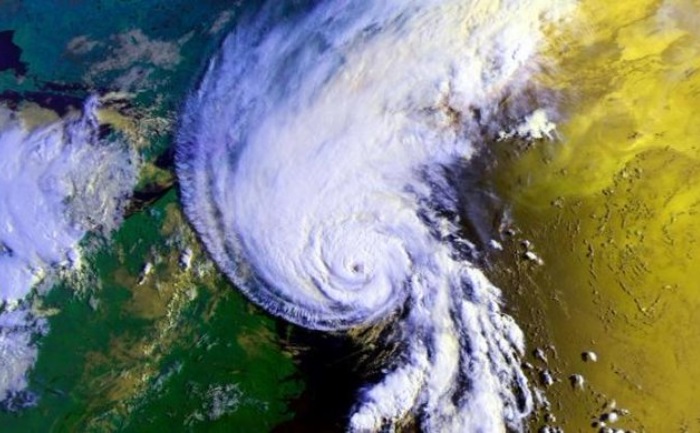 Cyclone Mahe is brewing in the Arabian Sea and has intensified into a 'Very Severe' cyclonic storm. The Indian Meteorological Department (IMD) has issued a warning for Gujarat as cyclone MAHA brewing in the Arabian Sea is likely to make landfall near the Gujarat coast.
According to the weather department, The cyclone could cross the Gujarat coast between Diu and Dwarka around the mid-night of November 6 or early morning on November 7. However, its intensity is likely to reduce to 'Severe' by the time it makes landfall.
Regional IMD director Jayanta Sarkar said, "The cyclonic storm Mahe lies southwest of Diu and 550 kms southwest of Veraval. It is most likely to intensify into a very severe cyclonic storm and make landfall between Dwarka and Diu on Wednesday night or early Thursday morning with wind speeds of 120 kilometres per hour. "
He added, "The storm will cause heavy to very heavy rains in Saurashtra and south Gujarat on November 6-7. It is moving towards Oman but will recurve towards the Gujarat coast on Monday. Isolated heavy rains are also expected over Madhya Maharashtra and north Konkan during the same period."
Officials said ports across Saurashtra have been asked to hoist danger signal number two to warn vessels. Fishermen have been advised not to venture into the sea.
This is the second cyclone to have formed in the Arabian Sea this season, after the Super Cyclone Kyarr which eventually moved towards Oman.
Also Read: Cyclone Kyarr likely to turn 'extremely severe' in next 24 hours, warns IMD