Daily Horoscope 14th Aug 2021: Check Astrological Prediction For All Zodiac Signs
Daily horoscope 14th August. Check out today's Horoscope for all the zodiac signs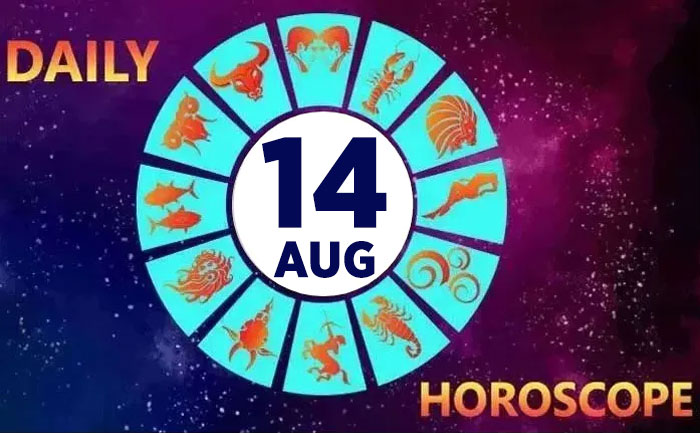 Daily horoscope 14th August 2021: IF TODAY IS YOUR  BIRTHDAY:   Your lucky number is 5.  As a person born on August 14, you see more than most people with your creative ability. You appreciate the simple things in life and can sense what others are feeling easily. You are also a very action-oriented person and are driven by the need to produce results.
This article has brought you today's astrological predictions for all the sun signs like Gemini, Scorpio, Leo, Taurus, Cancer, and others. Check out the astrological prediction for all zodiac signs.
Horoscope for August 14: Check today's astrological prediction
Daily ARIES Horoscope:
Today you may think that non-socializing is the best thing that you can do. But on the other hand, you may want to propose to your partner as well. Today you have a lot to say but you need to be very careful about what you say. your lucky colour is clear blue and the lucky number is 5.
Daily TAURUS Horoscope:
You may be weighed down with an extra burden of work today. But the extra work given can bring out the fire and passion inside you to do it the best way possible. You also may be in a sensitive phase in life. friends may pay you a bit more attention out of concern. your lucky colour is pink and the lucky number is 6.
Daily GEMINI Horoscope:
It is a good day. You have a lot of energy right now but you will have to channelize it well. You will have to take care of your presentation really well as to how you do will speak more than what you do. Your lucky colour is orange and the lucky number is 11.
Daily CANCER Horoscope:
You are in no mood for a conflict today. So you take as many precautions possible to avoid one. Your feelings can affect you but you must ensure they have no personal implications on you or the people surrounding you. A courageous business manoeuvre may pay a rich dividend. Your lucky number is 4 and your lucky colour is silver.
Daily LEO Horoscope:
Leo you are in a celebratory mood today and up for new beginnings. But be careful. Don't buy stuff because they look pretty but buy only because you need it. Getting into financial trouble will dampen the happy mood. Your lucky colour today is white and the lucky number is 7.
Daily VIRGO Horoscope:
Virgo, today your heart shall be set in the job given. It can make you create contacts with people far off and be the best version of yourself. The dedication shown to the work can garner appreciations from your seniors as well. The lucky colour today is light pink and the lucky number is 1.
Daily LIBRA Horoscope:
Libra you need to ensure that sitting back is not an option for a great future. You need to try so that you can taste success. You can start with writing and that can be a good beginning to the day. Your lucky colour is green and the lucky number is 12.
Daily SCORPIO Horoscope:
Scorpio!  today you have this sudden urge to get all your unfinished work done. You also want to return all the borrowed things. Just ensure that they are in good shape. You also want to be careful regarding what you are keeping and discarding. Brown is a lucky colour and 5 is the lucky number.
Daily SAGITTARIUS Horoscope:
Today all kinds of relations you have with people will become stronger. But that can mean distraction to the work you are doing. Being a good day, you won't feel tired. You will also have a sudden urge to travel. Orange is your lucky colour while 2 is the lucky number.
Daily CAPRICORN Horoscope:
Capricorn today you are meant to put a smile on your own face. Do listen to the advice given by others. Today, you will make you come across some friend in a social do, towards whom you could get romantically inclined. The lucky number today is 1 and the lucky colour is amber.
 Daily AQUARIUS Horoscope:
You are going to be at the top of all guest and friend lists. All this is because of your jovial and happy nature.  But do not take good luck for granted. Take efforts to keep your best self alive and kicking. your lucky colour is red and the lucky number is 4.
Daily PISCES Horoscope:
You can be quite impulsive sometimes and often act without fully considering the consequences of your actions.  Keep your long-term interests in mind in order to succeed. You will have ample time to enjoy the company of your partner today. Your lucky colour is magenta and the lucky number is 3.
ALSO READ: Leo Love Horoscope 2020: Personality, Traits, Compatibility & Celebs Born Under This Zodiac Sign