Daily Horoscope 20 April 2019: Libra, Scorpio, Capricorn, Pisces – Check Astrology Prediction
Here is your Today's (April 20) Horoscope for zodiac sign Libra, Capricorn, Aries, Leo, Cancer and others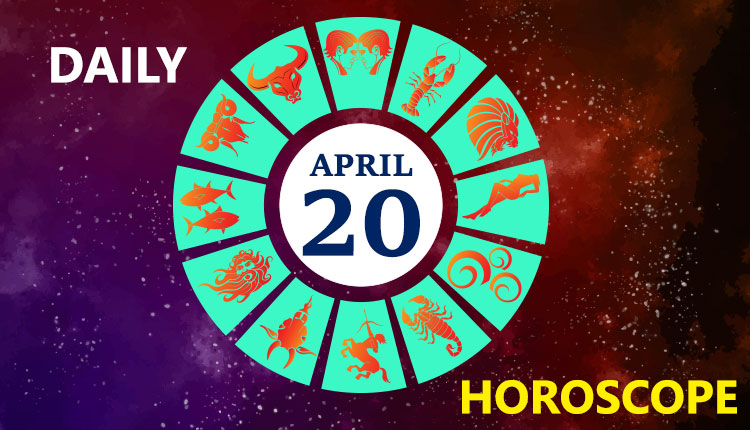 Horoscope Today, April 20, 2019: IF TODAY IS YOUR BIRTHDAY
Your lucky number is 2 and your lucky stone is the pearl, colours lucky for you are white, green and cream and lucky days are Monday and Friday. The best career option for you will be in computers, acting, textiles, and accounts.
Here's your daily horoscope as per your sun sign here:
Daily Horoscope ARIES (Mar 21 – Apr 20)
Emotional surprises await you at every turn today, as the full moon in Libra activates your partnership zone. Aries, your way with words coupled with your perseverance can help you overcome many obstacles today. Burgundy is your lucky color for the day
Daily Horoscope TAURUS (Apr 21 – May 21)
You may experience big changes at the workplace so be ready should a plum opportunity fall into your lap. As the Moon transits in Libra you may find this to be a perfect time to recharge your batteries. Wearing Green would prove lucky for you today.
Daily Horoscope GEMINI (May 22 – June 21)
You may think you can handle a situation on your own but do take the help of friends to solve a sticky situation. Today you'll be stretching your abilities in every known direction. Friends and family will bring you much happiness today. The color yellow will prove lucky for you today.
Daily Horoscope CANCER (June 22 – July 23)
Cancer, under today's full moon in Libra and your domestic fourth house, you might opt for a change of residence. The transit of the Moon in Libra may bring you a happy and positive day. Try to solve the long pending problem today. Lucky color of the day is pink.
Daily Horoscope LEO (July 24 – Aug 23)
Challenging planetary aspects will test your patience leaving you bit confused but in the end situation will be under your control. As Moon moves into Libra, this period will bring positive results if you are trying to get a new job. Wear dark red for luck.
Daily Horoscope VIRGO (Aug 24 – Sept 23)
Today's full moon in Libra powers up your second house of finances. A prime opportunity could come out of the woodwork over the next two weeks. Your practical nature stands you in good stead at times like these. Wear something in blue for luck.
Daily Horoscope LIBRA (Sept 24 – Oct 23)
Today, the full moon in your sign will help you to achieve the impossible. Your intuition will be operating at a very high-level this may make you feel optimistic and hopeful. Your intelligence and effective communication skills will help you in reaching your goals. Wearing green will prove lucky for you.
Daily Horoscope SCORPIO (Oct 24 – Nov 22)
Under today's full moon in Libra, you could have a breakthrough on a project. Reach out to people today, don't push them away. In many ways, the next few days represent the beginning of a major new astrological phase. Wear off white to attract positive energies.
Daily Horoscope SAGITTARIUS (Nov 23 – Dec 22)
Mars' lively position brings wonderful social trends – and a few surprises. Some of you may feel dissatisfied today due to the position of Moon in Libra. Do not worry about what other people think keep moving in the direction that seems right to you. Avoid wearing the color green.
Daily Horoscope CAPRICORN (Dec 23 – Jan 20)
As Moon is stationed in Libra, some of you may be feeling satisfied and happy. Some news about a major event could unsettle and confuse you. You need to tread carefully when dealing with people in positions of power. Wearing emerald green will bring you good luck
Daily Horoscope AQUARIUS (Jan 21 – Feb 19)
Today you will receive your just rewards for all your previous efforts. With a full moon in Libra the yearning to go on a trip is high and you will be scouring travel blogs and checking out flight schedules for it. Don't try too hard to make people around you smile today. Wearing violet will be lucky for you
Daily Horoscope PISCES (Feb 20 – Mar 20)
Keep a very close and serious eye on your finances. Due to the full moon in Libra, your mental energy will be at its peak. This is a perfect time to tackle all your difficult issues be it on the professional or personal front. Red is your lucky color for today.