Daily Horoscope 25th June 2021: Check Astrological Prediction For All Zodiac Signs
Check out today's Horoscope for all the zodiac signs.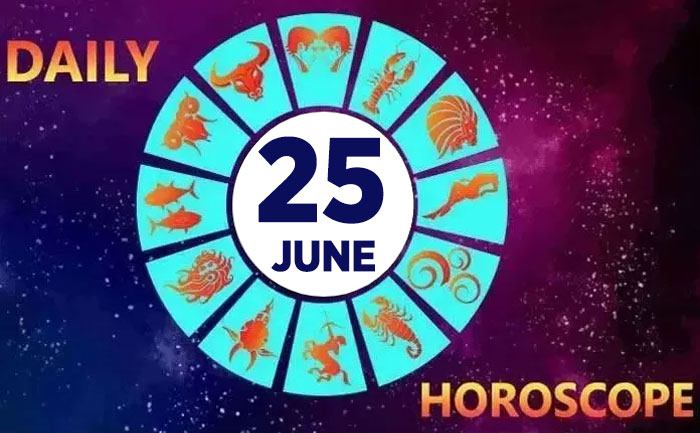 Horoscope Today, June 25, 2021: IF TODAY IS YOUR  BIRTHDAY: Your lucky number is 7. People born on June 25 are usually loving and full of emotions. They believe in deep emotional connections with people rather than general socializing. You have a psychic talent to see the unknown. People see you as someone who's ambitious, a big thinker, and imaginative. The lucky color for those born on the 25th of June is best represented by colour lime green. Lucky numbers for you are  58, 55, 81, 95, and 71.
This article has brought you today's astrological predictions for all the sun signs like Gemini, Scorpio, Leo, Taurus, Cancer, and others. Check out the astrological prediction for all zodiac signs.
Horoscope for June 25, 2021: Check today's astrological prediction
Daily ARIES Horoscope:
Your day may not have begun on a happy note but it will definitely end on one. Your lucky color for the day is white. The possibility of attaining an important administrative position exists at this time. There have been some potential marriage plans floating around as of late and your parents` desires may conflict with yours.
Daily TAURUS Horoscope:
Be generous with your praise and love today so that others in your life may feel special. Wearing Blue will attract positive energy today. Build on all the positive rapport today that you have built to meet your targets. Those who are working on a marriage proposal may find that they run into hurdles today.
Daily GEMINI Horoscope:
Today, you will especially feel connected with your spiritual side and find solace in taking a trip to any place of worship. If you have been struggling financially and want to give yourself a boost, then today is a day to talk to your boss about a raise. If you are single then today you find you are flooded with requests for dates! Pink is your colour.
Daily CANCER Horoscope:
Avoid getting into any kind of quarrel today, especially with your loved ones, no matter what the provocation suggests. Be diplomatic with your rivals. Just keep your eyes on your overall career goals. Your heightened physical charm attracts someone to you. White is for luck today.
Daily LEO Horoscope:
You may not be in a very pleasant mood as some challenges are indicated. You need to learn to control your temper and anger especially during times like this. Someone in the authority boosts your career prospects. This will be a promising day, as love may enter your life and lift your spirits. Red is your lucky colour.
Daily VIRGO Horoscope:
Do not be afraid to dream big since you are persistent and you believe in hard work. All the sweat and toil that you have put into your work finally pays off bringing you rich dividends. Your family is expressing some opposition to your choice of partner. Wear Green for luck today.
Daily LIBRA Horoscope:
Just unwind and leave all your worries behind. This day may also give you a chance to put life in perspective. Wearing Green will bring you luck today. Authority figures help to boost your career prospects today. Today you may be catching up with a friend and then realize this person may be the one you were looking for.
Daily SCORPIO Horoscope:
Control your temper and try to do things that make you relaxed. For the sake of your own mental peace try to remain calm. Today try to keep a cool head in the office, even if you feel at odds with your boss. Today watch out for a romantic opportunity that comes your way very briefly. Pink is your lucky color.
Daily SAGITTARIUS Horoscope:
Sagittarius, you could be prone to mood swings and may have the tendency to curl in your bed feeling depressed.  Keep your personal and professional life separate. Avoid wearing anything in red today. You just may get a surprise today and find the person you`ve been looking for today through a medium such as an internet.
Daily CAPRICORN Horoscope:
A new and fresh beginning is indicated for you, dear Capricorn. There is a difference of opinion with a senior colleague. Should such a situation arise, you need to keep your temper down. If you are single you may stumble upon romance in the unlikeliest of places.  Wear red for luck.
Daily AQUARIUS Horoscope:
Some of you may be feeling a little frustrated and upset with people who are close to you. Lower your expectations from others. You are likely to be feeling quite confident in your job today.  Today is looking good for your prospects of meeting someone new. This person may even be of foreign origin. Wear Sea Green for luck.
Daily PISCES Horoscope:
There is a strong possibility of you having some stomach disorder, as you might be careless on the health front today. Beware of your actions, however, as this is still a work-related environment. Be on your best behaviour today. Today you will find that you are developing regular correspondence with a new romantic interest. Navy Blue is lucky.
ALSO READ: Daily Horoscope 19th June 2021: Check Astrological Prediction For All Zodiac Sign