Daily Horoscope 25th Oct 2021: Check Astrological Prediction For All Zodiac Signs
Daily horoscope 25th October. Check out today's Horoscope for all the zodiac signs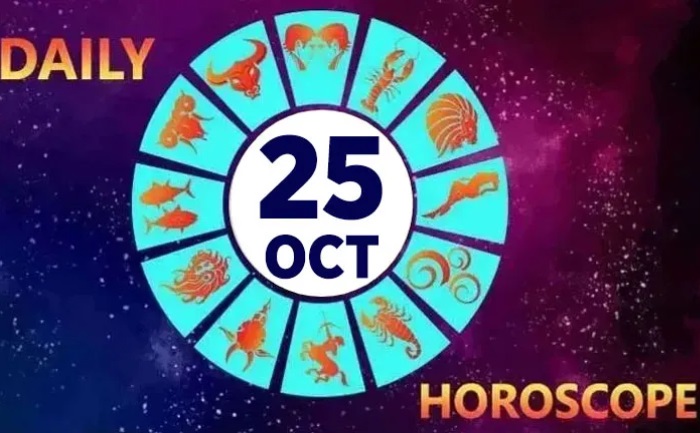 Daily Horoscope 254th October. 2021: IF TODAY IS YOUR  BIRTHDAY: Your lucky number is 7.  As a Scorpio born on October 25th, you are sensual and mysterious. Intuitive and very perceptive, you often sense things before they happen. Additionally, you are enthusiastic and disciplined when it comes to matters concerning your money, friends, and family. The lucky colour for those born on October 25 is Red. The luckiest numbers for those born on the 25th of October are – 7, 19, 34, 58, and 67.
This article has brought you today's astrological predictions for all the sun signs like Gemini, Scorpio, Leo, Taurus, Cancer, and others. Check out the astrological prediction for all zodiac signs.
Horoscope for October 25: Check today's astrological prediction
Daily ARIES Horoscope:
Your day may not have begun on a happy note but it will definitely end on one. Your lucky colour for the day is white. The possibility of attaining an important administrative position exists at this time. There have been some potential marriage plans floating around as of late and your parents` desires may conflict with yours.
Daily TAURUS Horoscope:
This is the perfect time to realize all your hopes and achieve everything you had planned in your life. You will find that today a willingness to confront problems head-on will allow you to make a good impression on others. Make sure your physical desires don`t get the better of you today and force you into a  regrettable situation.  Red is your lucky colour.
Daily GEMINI Horoscope:
You can be quite impulsive sometimes and often act without fully considering the consequences of your actions.  Keep your long-term interests in mind in order to succeed. You will have ample time to enjoy the company of your partner today. Wearing a shade of red will help you attract good luck.
Daily CANCER Horoscope:
Be generous with your praise and love today so that others in your life may feel special. Wearing Blue will attract positive energy today. Build on all the positive rapport today that you have built to meet your targets. Those who are working on a marriage proposal may find that they run into hurdles today.
Daily LEO Horoscope:
Today making money and furthering your career will be your topmost priority. Your strong drive for achievement will propel you to take calculated risks as you confront small hurdles.  Physical relationships bring no joy during this period. You need something for your heart and soul. Wearing something in light blue will prove lucky.
Daily VIRGO Horoscope:
You are a great asset at the workplace as you are loyal, organised and committed. In the future also you must maintain your cooperative nature to bring about the desired results. There are indications that you will enjoy a spirited romance. Wear blue for good luck.
Daily LIBRA Horoscope:
Today, you will especially feel connected with your spiritual side and find solace in taking a trip to any place of worship. If you have been struggling financially and want to give yourself a boost, then today is a day to talk to your boss about a raise. If you are single then today you find you are flooded with requests for dates! Pink is your colour.
Daily SCORPIO Horoscope:
Some of you may be in an adventurous mood as you finally get a long-awaited break from your busy schedule. Careful planning and preparation for when the right opportunities come along would enable you to realise your professional aspirations. Wear the colour green to attract positive cosmic energy.
Daily SAGITTARIUS Horoscope:
Being full of energy, you like to be 'on the go' all the time. Since you love to socialise, you are quick to make new friends. You will be able to display your excellent communication skills in your office today. A new romantic entanglement will add spice to your life. Wear Green for luck.
Daily CAPRICORN Horoscope:
A hectic day lies ahead as you will be busy involved in planning for and activities related to travelling.  Excellent organizational skills will only make you more valuable to your employer. If a superficial relationship is not what you are looking for, make sure you are not in one. Avoid Green.
Daily AQUARIUS Horoscope:
This is a good time for you to come up with fresh ideas with a little more imagination. Your communication skills, self-confidence and pleasing personality will come to your aid. You are likely to learn an important lesson in your romantic life today if you have been taking all your relationships casually. Wearing purple will prove to be lucky.
Daily PISCES Horoscope:
Some of you may be feeling a little frustrated and upset with people who are close to you. Lower your expectations from others. You are likely to be feeling quite confident in your job today.  Today is looking good for your prospects of meeting someone new. This person may even be of foreign origin. Wear Sea Green for luck.
ALSO READ: Scorpio Love Horoscope: Personality,Traits, Compatibility And Celebs Born Under This Zodiac Sign