Daily Horoscope 30th Sept 2021: Check Astrological Prediction For All Zodiac Signs
Daily Horoscope 30th September. Check out today's Horoscope predictions for all the zodiac signs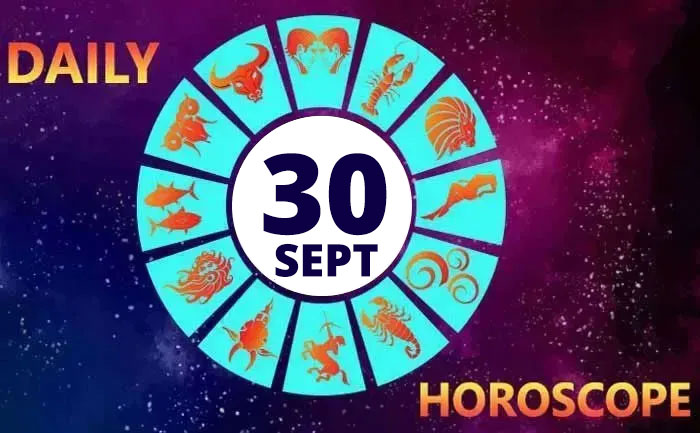 Daily Horoscope 30th September 2021: IF TODAY IS YOUR BIRTHDAY: Your lucky number is 12. People born on this are usually smart, go getters and value people in their life. People born on this day allow their heart to be dominant in all perspectives of life. Your lucky colours are Purple and Yellow. Lucky numbers for you are 8, 12, 16, 19, 22. This article has brought you today's astrological predictions for all the sun signs like Gemini, Scorpio, Leo, Taurus, Cancer, and others.
Horoscope for September 30th: Check today's astrological prediction
Daily ARIES Horoscope:
Today you might feel being in a dilemma, your skills will also be put to test. But you will manage to garner the applauds for your outstanding performance. You might have a mixed feelings today on things you love the most. Pay attention to your family and close circle. You may sign new agreements.
Daily TAURUS Horoscope:
You would need to pay attention to your priorities and money matters today. These matters will line up impatiently to knock on your door. Take decisions wisely with advise of experts. Your financial constraints are likely to get an outburst today. You will also enjoy the higher accountability reposed on you.
Daily GEMINI Horoscope:
Today is an opportunity for you to take small break and to rejuvenate yourself. Practise mindfulness and meditation to clear your cluttered mind. You might feel excited and overwhelmed with your surrounding environment today. You may spend lavishly to improve your personal appearance.
Daily CANCER Horoscope:
You need to pay attention to your loved ones. Be involved in your family matters. Family members will take advantage and enjoy spending time with you. You will indulge in pastimes. Arrival of guests will bring in an air of festivity and happiness. Don't spend money on luxury items.
Daily LEO Horoscope:
Leo's will feel blessed today. Your vision in creative fields will yield greater results. Believe in yourself and continue having a different perspective to things in life. You will generate ideas effortlessly and continuously as you reach your creative peak. Just remember to be down to earth and honest. You can take big decisions in legal, financial as well as business matters.
Daily VIRGO Horoscope:
You will feel slightly motivated today. Your creative talents and abilities will set you apart as an excellent artist. Pay attention to your surround and don't get embroiled in arguments. Focus on your priorities. Sudden travel plans may erupt. It is advised for you to polish your good habits.
Daily LIBRA Horoscope:
Today you might have to worry because of a few challenges. You may have to learn and follow the basic steps of problem-analysing techniques in your life. Be proactive in business career space. Be a person who takes decisions after analysing the facts. You must act upon the decision you have  taken.
Daily SCORPIO Horoscope:
Its a day of demanding for you. You might feel drained mentally. Things might baffle you so much that you might lose your ability to think clearly, however, the challenges are temporary. Be sure to pay attention to your mental health. Address one problem at a time and take the slow and steady path.
Daily SAGITTARIUS Horoscope:
Its a day full of caution for your, thus pay attention to your surrounding. There are chances that you will meet your soulmate today. You may be cupid's next prey. Be sure before taking any big steps in your heart matters. Spend time in pleasant surrounding and make your mind clutter free. Few life matters are fragile and need to handled with care. Its time to guard your reputation.
Daily CAPRICORN Horoscope:
Consider taking small breaks amidst your busy schedule. You are busy as a beaver and it is extremely difficult for you to think for yourself as you are all tied up by the demands of your work. You might want to be creative, but again, the workload might pressurize you. Take small breaks and practise mindfulness.
Daily AQUARIUS Horoscope:
A few of your plans will turn into reality. Don't get disheartened if there are some obstacles on your path. Be prepared mentally to face challenges in your career space. Avoid taking financial as well as business decisions without consulting's the experts. Get yourself in the top gear, you will surely succeed.
Daily PISCES Horoscope:
You will experience a reckless attitude which is the root cause of expected downfall in your life. Ensure responsible behavior and actions at every step at your workplace today. Be alert and focused and you will be able to dodge any incoming trouble. Today is a day of materialization and the projects and other things that you have been working on since a long time will draw close to completion and begin to pay off.
For more such updates, stay hooked on to The Live Mirror.
Also Read:  Daily Horoscope 29th Sept 2021: Check Astrological Prediction For All Zodiac Signs