Daily Horoscope 3rd Oct 2021: Check Astrological Prediction For All Zodiac Signs
Daily horoscope 3rd October. Check out today's Horoscope for all the zodiac signs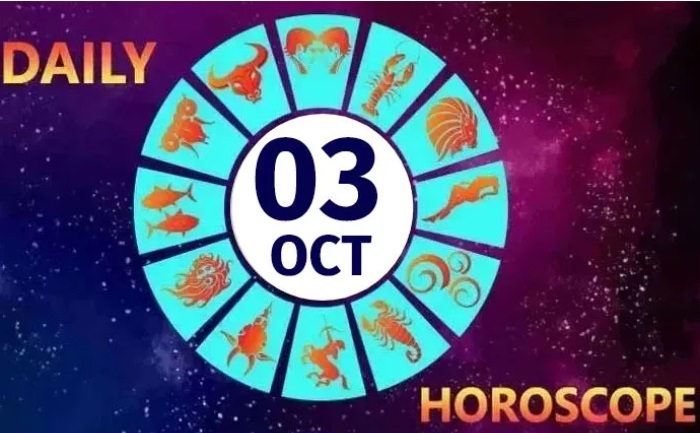 Daily Horoscope 3rd October. 2021: IF TODAY IS YOUR  BIRTHDAY: Your lucky number is 3.  Being a Libra born on October 3rd, your selflessness, thoughtfulness, and seriousness are amongst your most well-known characteristics. Although you do have a sense of humour, you take life very seriously. Your lucky colour is green. Green symbolizes growth, rebirth, and life. The luckiest numbers for people born on this day are 18, 27, 33, 75, and 87.
This article has brought you today's astrological predictions for all the sun signs like Gemini, Scorpio, Leo, Taurus, Cancer, and others. Check out the astrological prediction for all zodiac signs.
Horoscope for October 03: Check today's astrological prediction
Daily ARIES Horoscope:
Some of you may be feeling positive and may gain clarity on some issues which have confused you in the past. Make the most out of this positive time and use it according to your advantage. A current or potential romantic partner might seem like the most perfect person in the world to you. The colour orange is lucky for you.
Daily TAURUS Horoscope:
Today, you will be in a calm state of mind and you will be able to meet your deadlines on time.  Time is beneficial for businessmen as it will yield positive results. So give a try to the new venture you have been thinking about. Your intuition is operating at a high level, follow it. Green is your lucky colour for today,
Daily GEMINI Horoscope:
Some of you may be in an adventurous mood, use this day to refresh your mind and soul. Today you're probably more interested in conveying feelings and impressions than details. A recent partnership, especially with a friend, will give you profits. Wear the colour green to attract positive cosmic energy.
Daily CANCER Horoscope:
A hectic day lies ahead of you as you will be busy involved in planning for and activities related to travel.  If you feel slighted today, Cancer, don't shut yourself off from the situation. Learn to control your emotions. Avoid Green to channel the positive cosmic energies in your life.
Daily LEO Horoscope:
Today some of you may be feeling optimistic and hopeful. This is a good time for you to come up with fresh ideas with a little more imagination. Some strange phone calls, emails, or other communications may come your way today. Wearing purple will prove to be lucky for you.
Daily VIRGO Horoscope:
Today isn't the best day of your life as you will experience uncontrollability. You need to calm down and slow down a bit and focus on one commitment at a time. You need to stand aside from the flow for some time. A loved one or your children will bring you some moments of happiness. Your lucky colour is red.
Daily LIBRA Horoscope:
Today you and your life should seem sorted. Your friends and you are on the same page. You are in a mood to make up for the follies you have made before. Understand what is your priority and do things accordingly. You need to set up goals and move forward. The lucky colour is gold.
Daily SCORPIO Horoscope:
You are misunderstood many times because you can be loyal and passionate with those who respect you and manipulative and unyielding when you are suspicious of someone. Some of you may get possessive and jealous about your partner. You must try avoiding wearing green.  You will find your home to be a very happy and loving place to be at this time.
Daily SAGITTARIUS Horoscope:
A special honour may come your way today.  It may be as small as a piece of praise from your superior at work or as a promotion.  The feeling that someone is coming to visit you might be with you throughout the day. Wearing a light shade of green today will prove lucky for you.
Daily CAPRICORN Horoscope:
You are in a jovial mood. Do the things rights that are put across your way rather than making plans about what you should have done. Pamper yourself as today is a good day. . A giant spurt of personal growth is right around the corner. Your lucky colour is black
Daily AQUARIUS Horoscope:
It is the need for spiritual growth that dominates your thoughts today, you feel a strong need to know where you are going internally. All this soul searching will definitely help you set things right.  Wearing white will give you the confidence to tackle any problems that you encounter today.
Daily PISCES Horoscope:
Today is going to be a cheerful day. But the extra cash you have isn't meant for expenditure today. There would be times when people will want to make negative use of your good mood but you can turn it to your advantage. Navy blue is the lucky colour.
ALSO READ: Libra Love Horoscope: Personality,Traits, Compatibility And Celebs Born Under This Zodiac Sign