Daily Horoscope June 2, 2019: Check Today's Prediction For Sagittarius, Capricorn & Pisces
Today's Horoscope for zodiac sign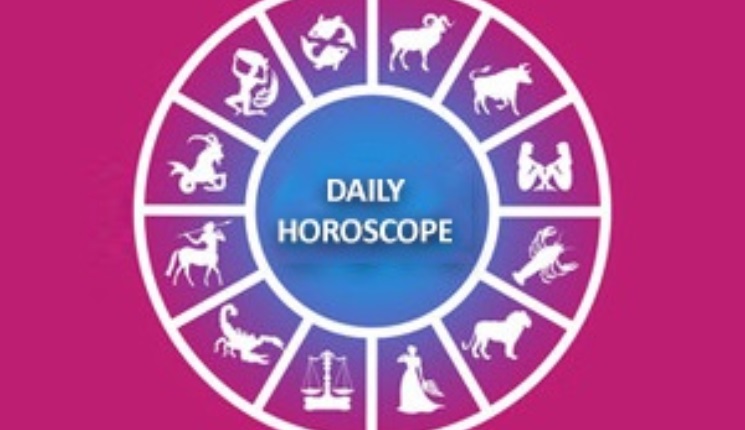 Horoscope Today, June 2, 2019: IF TODAY IS YOUR BIRTHDAY:  Then your lucky number is 2, you are a sensitive and a shy person but people love you for your selfless and helpful nature. You have a motherly outlook towards people close to you and your lucky gemstone is Pearl.  Lucky colours for you are White, Green and Cream. Lucky days are Monday and Friday. The world of acting or computers is awaiting you.
Here's your daily horoscope as per your sun sign:
Daily Horoscope ARIES
Aries, you may be in a cheerful and happy mood today. Use this day to tone your body and focus on specific exercise regimens. You are likely to hear some good news from abroad or be offered an opportunity to travel abroad for work. Today make sure you are honest with your partner and iron out any problems before they get out of hand.
Daily Horoscope TAURUS
As you remain cheerful and happy, you may be focused on nothing else but to have an enjoyable time. Go out and dance with your friends or invite people over for a party. The social interactions will do wonders for your mood, which in turn will improve your health. Situations for an extramarital affair will present themselves today but think again.
Daily Horoscope GEMINI
Professionals can look forward to an exciting and fruitful time at work.  Your work will go well at this time, but if you want to increase your turnover and your public name recognition, you need to advertise. Today you must remind yourself that the grass is not always greener on the other side, in the realm of romance at least.
Daily Horoscope CANCER
Today will be a favorable day to start off with a lot of positive energy and vibes. You will most likely remain in high spirits throughout the day. You may have to take special care of your eyes. There are indications that you could suffer from some strain. You`re looking for some excitement in your life, possibly outside your present relationship, rethink.
Daily Horoscope LEO
There is every possibility for you to bump into old friends, take time to catch up on old times and laugh together about your shared memories. Don`t be afraid to take the advice of a friend on the career option you have been considering. Be very careful today if you are involved with more than one person.
Daily Horoscope VIRGO
A family member or a close friend will bring you some moments of happiness and will make you proud. Seek out the best professional career advisor for you, and see what helpful information they have in store. Your current relationship is solid and requires your effort to become vibrant again.
Daily Horoscope LIBRA
You are feeling emotionally stable and may have a very expansive sense of well-being. A feeling of confidence will help you to take on the world, use these positive times according to your advantage. Be gentle with your health today because you may be prone to fever.
Daily Horoscope SCORPIO
You may be planning to undertake a new task but you may feel distracted and find it difficult to focus on what you have planned. If you have been wondering what decision to make related to a work problem, take the advice of your spouse today. You need to demonstrate your commitment and loyalty to your partner.
Daily Horoscope SAGITTARIUS
It is likely that you may have been facing some kind of challenges in your day to day life. Maintaining calm and patience will help you arrive at an agreeable resolution. Today you will find that you want the input of a professional in the realm of your career. Do not alienate any of your relatives today.
Daily Horoscope CAPRICORN
Some kind of restlessness is playing on your mind. You may feel slightly frustrated due to the minor roadblocks and hurdles that are coming in your way. Don`t give up as patience and persistence are the keys to success. Talk about the possibilities with your human resource whom you may look up to.
Daily Horoscope AQUARIUS
It is a great day to embark on your future plan of action as you will have little tolerance for procrastination and will look only for result-oriented solutions. If you have been wondering what other career options are out there for you. Advice taken from a professional today would lead you in the right direction.
Daily Horoscope PISCES
If you have been finding that some frustration has cropped up among between you and your loved ones, now is the time to devote some time looking for a solution and put an end to your problems. Sound advice from a qualified professional is indicated to be very helpful today. Your relationship with your partner today is harmonious.