Daily Horoscope May 2, 2019: Check Astrology Prediction for Libra, Scorpio & Pisces
Today's Horoscope for zodiac sign Libra, Capricorn, Aries, Leo, Cancer and others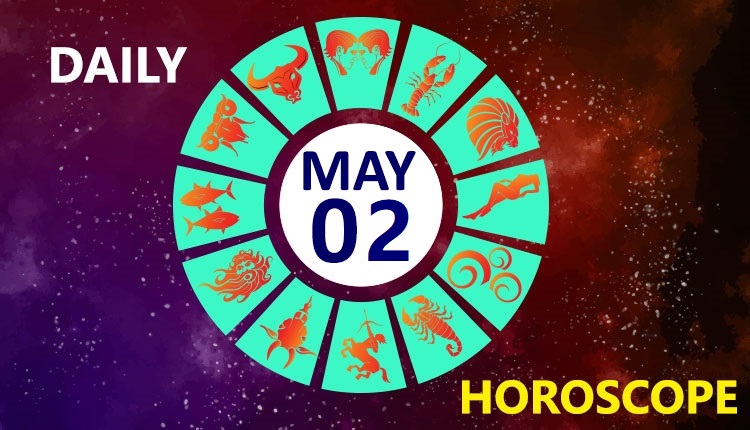 Horoscope Today, May 2, 2019: IF TODAY IS YOUR BIRTHDAY:  Your lucky number is 2, Lucky colors are white.green and cream. Lucky days for you are Monday and Friday. Careers for you are computers, acting and textiles. 
Here's your daily horoscope as per your sun sign here:
Daily Horoscope ARIES (Mar 21 – Apr 20)
Aries, Moon transiting in Pisces may make you feel energetic and confident. You may feel great about yourself,  as you're looking better than you have in months. Your good feeling applies not only to you but also to those around you.  Blue is your lucky color for the day.
Daily Horoscope TAURUS (Apr 21 – May 21)
As Moon moves in Pisces you will be in high spirits and there cannot be a better time than this to get out and meet new people.  Learn to strike a fine balance between your personal and professional life and things will work out to be just fine, Red is your lucky color for the day.
Daily Horoscope GEMINI (May 22 – June 21)
Moon transiting in Pisces signals the beginning of better times. New developments will brighten up your day and make you feel charged up to do more and achieve more. Take care that you don't spend beyond your means. Wear sky blue for better results.
Daily Horoscope CANCER (June 22 – July 23)
As Moon is in Pisces, this planetary transit will provide you the much-needed clarity. Be it personal or professional, you will notice that things will fall into place.  Any past differences with your friends and family will be sorted out today.   Wear White for good luck.
Daily Horoscope LEO (July 24 – Aug 23)
As Moon enters Pisces, it is friendship that will rule your day.  However, beware that a few of your friends may be becoming a bit jealous. Keep your guard up today. You have a sharp, inquisitive mind, Leo. Today you're likely to put it to good use exploring some arcane fields. White is lucky for you today.
Daily Horoscope VIRGO (Aug 24 – Sept 23)
As Moon enters Pisces, you may be inclined to pursue a spiritual activity and it may bring you joy.  The astral configuration indicates that you can expect a financial windfall of some sort. Wear white today for spiritual enlightenment.
Daily Horoscope LIBRA (Sept 24 – Oct 23)
As Moon is placed in Pisces, you may experience an inclination towards spirituality. Love and romance are in the air, Libra. Your sweetie may do something unexpected like send you flowers or romantic email messages. Wearing anything white in color will help you attract a lot of positive energy.
Daily Horoscope SCORPIO (Oct 24 – Nov 22)
A relaxing day lies ahead of you due to the presence of the Moon in Pisces. You will be in a peaceful state of mind.  This will be a fulfilling day as you will be able to do almost everything just like you planned.  Avoid wearing the color Purple today.
Daily Horoscope SAGITTARIUS (Nov 23 – Dec 22)
As Moon is in Pisces your work will go well at this time and you will be in a positive frame of mind today. It is important for professionals to advertise if you want to increase your turnover and your public name recognition. Wear something in Green for luck.
Daily Horoscope CAPRICORN (Dec 23 – Jan 20)
A general feeling of dissatisfaction lingers through the day and you may feel a lack of internal spark in your life as Moon is settled in Pisces. If you've had a longstanding interest in film or photography, today is a good day to explore that interest further, Avoid wearing the color green today.
Daily Horoscope AQUARIUS (Jan 21 – Feb 19)
Aquarius, this could turn out to be a day of self-discovery as Moon remains in stationed in Pisces. This is a good day for you to devote some much needed time to yourself to explore the far corners of your own mind and personality.  Take some time today to let your mind and body rest and relax. Orange is your lucky color for the day.
Daily Horoscope PISCES (Feb 20 – Mar 20)
An array of mixed feelings due to Moon moving into Pisces overwhelms you today. However, try and avoid these mood swings and remain cheerful throughout the day. Pay attention to your dreams today, Pisces. They're likely to be interesting!  Wear turquoise to bring about a sense of serenity.