Ministry of I&B asks media to refrain from using the term, 'Dalit'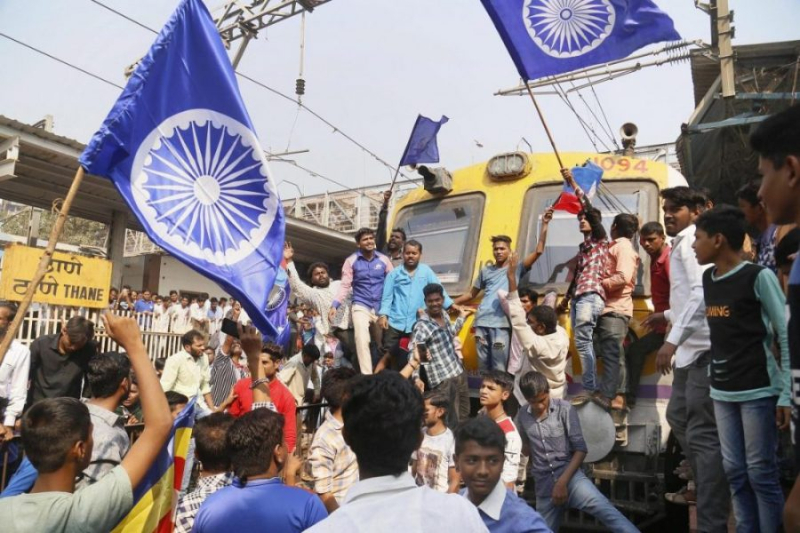 An advisory has been issued by the Ministry of Information and Broadcasting which asked all private satellite TV channels to stop using the term, "Dalit" to refer to people from the scheduled castes.
The Director of Ministry of Social Justice and Empowerment had earlier in the month of March had asked the Central and the State Governments along with its functionaries to stop using the term, "Dalit."
The term, "Schedule Caste" and it's translations are to be used according to the latest advisory to the media on August 7.
The Bombay High Court issued this directive following a petition filed by Pankaj Meshram, a social worker from Amravati who is involved with a group called the Bhim Shakti.
Meshram states that he feels the word Dalit is given to a particular community by politicians with selfish interests in mind.
He said, as quoted by India today, "Dalit is not a word that was recognised constitutionally. In a book published by the Government of India on Babasaheb Ambedkar, if one checks Volume no 4, page 228, we got to know that even the man who put together our constitution was against it."
After receiving no reply having written to Maharashtra as well as the Central Government asking them for using the word recognised by the constitution to be used, Meshram filed a petition before the Nagpur bench of the Bombay High Court in 2016.
He is hopeful of the fact that the name, 'Dalit' would no longer be in use after the order by the Bombay High Court in March.
He said, "Bombay changed to Mumbai, VT to CSMT, it will take some time but people will stop using this unconstitutional word for a community. It will take time but things will change."