Dalits and minorities have become victims of organised killing: Amartya Sen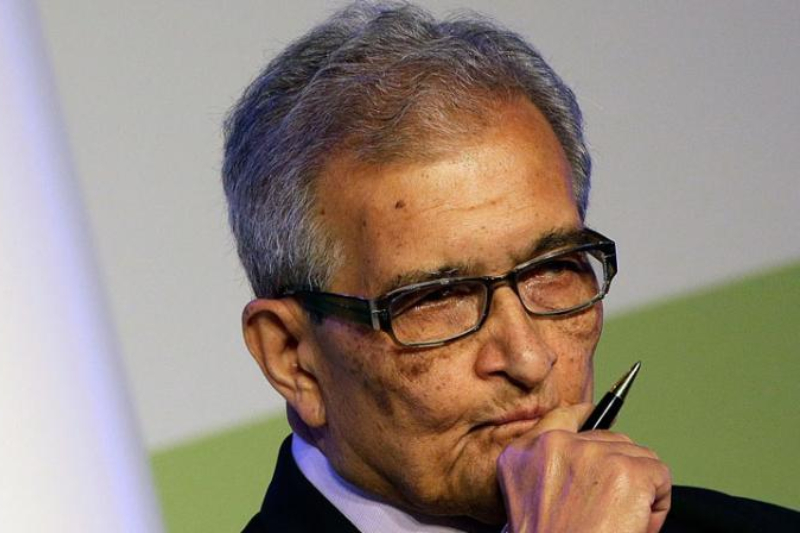 Nobel laureate Amartya Sen is known worldwide of making sense in his arguments. Taking this further about his previous argument on 'India taking a quantum leap in the wrong direction after 2014', he stood by his point and added that 'Dalits and minorities have become victims of organised killing' at a televised face-off with NITI Aayog Vice-Chairman Rajiv Kumar on a television channel recently.
In the face-off, televised on NDTV, Sen said, "Dalits and minorities have become victims of organised killing" and the government has to take responsibility. Mobocracy and despotism make people live in fear. It is a terrible thing to happen, whether or not it affects the economy. The central issue is that of liberty and democracy."
However, Sen's comments were not welcomed by Kumar and he responded back saying that the Nobel laureate has not done any good by 'spreading this talk of living in fear, because you are the one who is quoted'. To which Sen replied, "India is a great country. There are people in India who feel that government action is not adequate, that the government has not done enough to make minorities and Dalits to feel comfortable, then India will cease to be a great country."
Along with pointing rising incidents of lynching and mob violence, he was seen concerned about the increasing privatisation of healthcare and education in the country. He said, "India, unlike the rest of the world, has neglected primary healthcare and gone for private care in a way that no other country in the world has." He also criticised the decision for granting Reliance Foundation's proposed Jio Institute the status of 'Institute of Eminence'.
Though Kumar tried to cover this up by saying, that the idea was to have a 'start-up which could set the benchmark for others'. The NITI Aayog Vice-Chairman also added, "Never have we had the kind of macro stability we have today with growth and inclusion".
But, with impeccable knowledge on economics, Sen reverted back saying that demonetisation was a despotic decision. "All studies indicate it had huge political benefit but it did great economic harm," he added, reports NDTV.
Earlier, Sen had made his arguments at the launch of the Hindi edition of his book, An Uncertain Glory: India And Its Contradictions, which was criticised by Kumar and said he had said that Sen should spend more time in India.
Also Read:  Narendra Modi travels 84 nations in four years, India pays Rs 1,484 crore