Daniel Radcliffe Reacts To Rupert Grint Becoming A Father
The two actors co-starred in the Harry Potter series.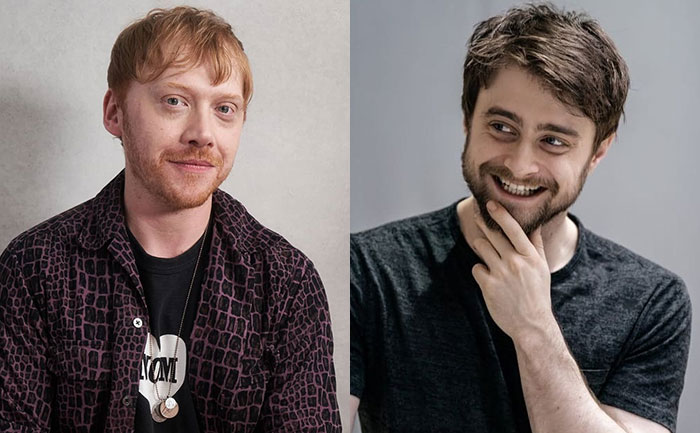 Rupert Grint and his long time girlfriend Georgia Groome welcomed their first child together earlier this month.  In a statement, the couple announced that they were now proud parents to a baby girl. This news was shared just a month after confirming they were expecting their first child. Now, his Harry Potter co-star, Daniel Radcliffe, has shared his reaction to the news. The actor made an appearance on "What What Happens Live" and talked to Andy Cohen about the news. Daniel Radcliffe stated that "it's super weird" to realize that Rupert Grint is a dad now.
"Yes, I texted him the other day, actually, just being like, I'm so happy for him," Daniel said.
"It's very, very cool. It's also super weird for me to think that we are all of the age where we're having children, but we definitely are and it's really cool. We're all just a terrible yardstick for how old you are," Daniel further said. "I remember when I turned 30, a lot of people in my life were really depressed to find out that had happened."
Meanwhile, Daniel Radcliffe is currently dating his 'Kill Your Darlings' co-star, Erin Darke. The couple is currently quarantining together in New York due to the COVID-19 outbreak.
Daniel Radcliffe and Rupert Grint have co-starred in the Harry Potter series since they were kids. While Rupert was 12 during the first movie, Daniel was 11. The two actors practically grew up on the sets of the Harry  Potter films alongside a majority of the lead cast.