Dark season 3 release date, trailer, cast & story: When is Dark 3 out on Netflix?
Here's everything you need to know about Dark season 3.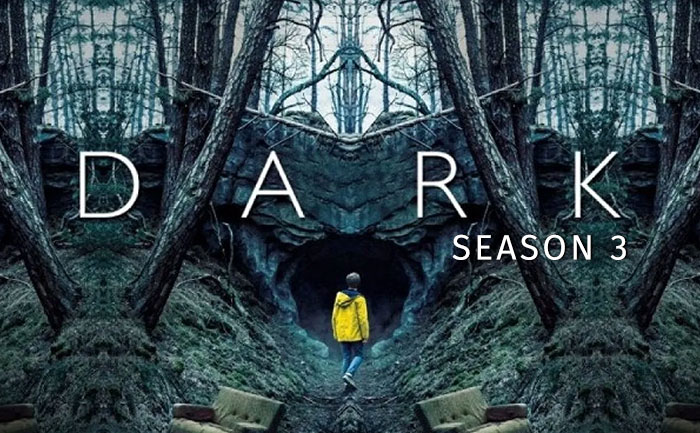 Dark is one of the most popular German science fiction thriller web TV series. Co-created by Baran bo Odar and Jantje Friese, this German series is set in the town of Winden, Germany. The story of Dark revolves aftermath of a child's disappearance which exposes the secrets of, and hidden connections among, four estranged families as they slowly unravel a sinister time travel conspiracy which spans three generations.
The first season of Dark premiered on Netflix on December 1, 2017. It is Netflix who renewed the Dark series for season 2, which released on June 21 June 2019. Even before the Dark season 2 was released, Netflix decommissioned for a third a final season.
Have you watched Dark season 2? If yes, you must be eagerly waiting to watch Dark season 3. In this article, we will talk about each and everything related to Dark Season 3 such as its release date, cast, story and trailer.
Dark season 3 release date: What is season 3 out on Netflix?
The streaming giant has not announced the release date of Dark season as of now. Looking at the previous release pattern, fans believe that the third season of Dark will be released on June 27, 2020 – the beginning of 'the last cycle' in the world of the show.
As the entire world is in a state of uncertainty and practising isolation due to Coronavirus outbreak, Netflix will be keen to keep its millions of subscribers entertained throughout the lockdown period which could last until the summer months.
Dark season 3 plot: What will happen in Dark season 3?
The finale of Dark season 2 dropped the whole damn sound studio as Alternate World Martha stands over Original Martha's dead body, with Original Jonas standing baffled between them. As of now, we have seen action take place in the 1920s, 50s, 80s and the present day but, as mentioned, Alt Martha states the question is "not what time, but what world?"
You can expect Alt Martha and Original Jonas to turn out key conspirators in the upcoming season as they seek to stop Adam (Oldest Jonas) from sparking the whole series of events in the first place, and break the endless cycle the show is tracking.
Dark Season 3 cast:  Will there be new faces in the upcoming season?
In the third season of Dark, Alt Martha's final revelation likely to spark more chaotic scenes if she is indeed from some type of parallel universe, introducing the concept of at least another version of characters at the same age.
The characters who are all set to return to Dark season 3 are Louis Hofmann (Young Jonas), Jordis Triebel (Katharina), Lisa Vicari (Young Martha), Mark Waschke (Adult Noah), Andreas Pietschmann (Adult Jonas) and Lea van Acken (Future Silja – Elisabeth's soldier in the future).
Is Dark season 3 the last series?
Yes, the upcoming season will be the final and last season of Dark series. Prior to season 2, the makers of the show had confirmed that the third season will be the last one.
Dark season 3 trailer: Is there a trailer for Dark season 3?
No, Netflix has not dropped the trailer of Dark season 3 yet. As soon as it lands on the web, we will update this article. Aren't you excited to watch Dark Season 3?
Stay hooked on to The Live Mirror for more interesting updates.