Not Vidya Balan, Deepika Padukone to play Bengali Thespian Notee Binodini in her biopic?
Notee Binodini Biopic: Deepika Padukone has been roped in to play Bengali actress Noti Binodini in her autobiography in Hindi language.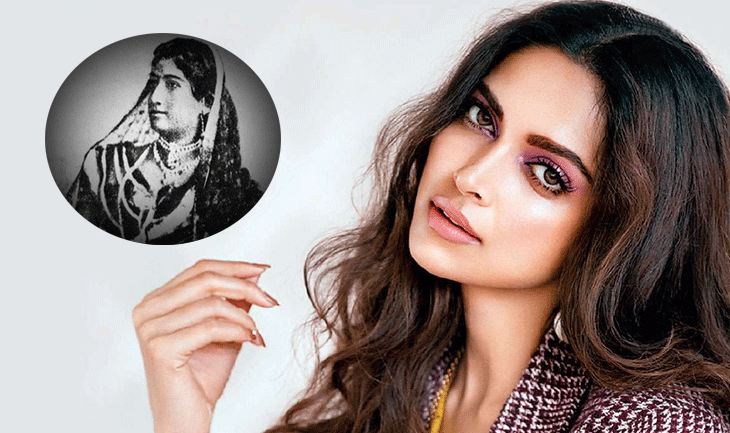 Pradeep Sarkar —  who made feature film debut with Parineeta in 2005 — is all set make a film based on the life of Notee Binodini, who was a Bengali thespian. The autobiography of Notee Binodini will be remade in Hindi as it already has its Bengali version. According to IWMbuzz.com, Deepika Padukone will play Noti Binodini's character in her biopic.
Binodini started her career as a courtesan and played her first drama in Calcutta's National Theatres in 1874 when she was only 12-years old.  Later, she went on to play 80 roles which included those of Pramila, Sita, Draupadi, Radha, Ayesha, Kaikeyi, Motibibi, and Kapalkundala, among others in her 12-years career.
Binodini was the first South Indian actress of the theatre who wrote her own autobiography. She was considered to be one of the most celebrated actresses of the 19th century in Bengal. Her autobiography in the form of novel has already been published.
Talking about Hindi version of Notee Binodini biopic, it would be interesting to see Deepika Padukone mould herself in the celebrated thespian's ways.
As per a source close to IWMbuzz, "Deepika Padukone has been finalised for the prestigious Pradeep Sarkar project. She will play the central character of Binodini Dasi in the movie. It is believed that Vidya Balan was also in contention for the role with whom Pradeep Sarkar has earlier worked in Parineeta."
Earlier there were reports doing the rounds that Vidya Balan will reunite with Sarkar 14 years after Parineeta to play the lead in Notee Binodini's biopic. However, Sarkar has not yet officially announced the cast of the film.
Speaking about the film, Sarkar had earlier told Bombay Times, "I have been looking into her story for some time now. It just so happened that I came in touch with Shibashish, who has thoroughly explored the subject. Notee Binodini was the first of her kind. She started very young, when she was still in her teens, and in a matter of 10 years, she had gone off the stage. Many people, including Ramakrishna Paramhans, have watched her perform. She's a fascinating person, and her story is equally captivating."
It is yet to be unknown whether the biopic is going to be a Hindi language film or a Hindi-Bengali bilingual movie.
Also Read: PV Sindhu Keen On Watching Deepika Padukone Playing Her In Biopic