Inside Videos: Check out the memorable moments from Deepveer's Bengaluru reception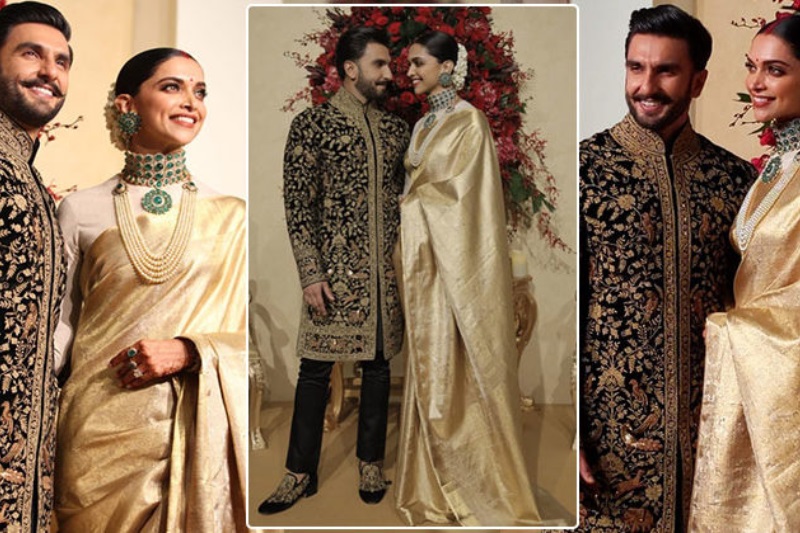 Newlywed Bollywood couple Deepika Padukone and Ranveer Singh have set the trend for the weddings to follow with their looks, charisma, style and the lovely outfits they have worn for the past couple week. Right from their wedding attire to the royal looks at the reception party in Bengaluru, the couple has lived up to their superstardom.
The couple are today hosting a lavish wedding reception at the Leela Palace in Bengaluru, which will be mostly attended by Deepika's extended family and his parents' friends since it is being held in the city she comes from.
Both Ranveer and Deepika have been styled by famous designer Sabyasachi for the occasion. The couple looks regal in their extremely beautiful outfit, which suits them to the fullest.
From their grand entrance at the reception hall to the inside pictures during the party, you can find everything here:
The newlyweds arrived at the reception hall with the hit song Lamberghini by The Doorbean playing in the background.
Here you can also see the inside views of the reception party where the couple can be warmly greeting their guests and even engaging in conversations and sharing a laugh with them.
Deepika and Ranveer got married on November 14 and 15. Their marriage was held in the both Anand Karaj and Konkani traditions in a close family affair at Lake Como in Italy. The couple then returned to India on November 20 and stayed at Deepika's place in Bengaluru where the first of their wedding reception is being held.
The star couple has planned three receptions for their families, work colleagues and friends. The first is being held at the Leela Palace in Bengaluru, which will be followed by a grand dinner in Mumbai at the weekend. Two more wedding receptions will also be held in Mumbai later this year.
Also Read: In Pics: The Padukones and Bhavnanis look regal at DeepVeer's reception