Delhi Election 2020: Delhi Voting Times, Schedule & Result Date
Delhi Assembly Elections 2020: The capital to vote on February 8 and results to be declared on February 11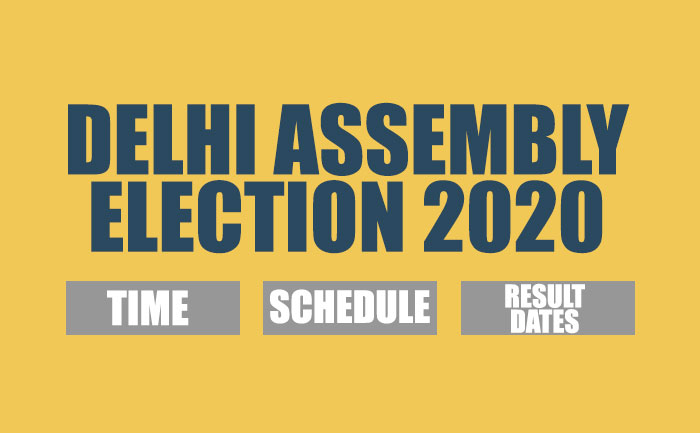 Delhi will be voting for its next assembly polls on February 8. The Election Commission has announced that after the voting, the counting will take place on February 11, 2020. Delhi Assembly has 58 general category seats, 12 for SC and none for STs. The term of the 70-member Delhi Assembly is ending on February 22 and a new House has to be constituted before that.
Chief Election Commissioner Sunil Arora in a media interaction has said that the voting will be held across 13,750 polling stations. 90,000 officials would be deployed to ensure everything goes smoothly. The Model Code of Conduct is effective immediately. The notifications of the poll will be issued on January 14 and the last date of the withdrawal of a candidate will be on January 24.
The poll watchdog has also published the final electoral list, according to which 1.46 crore voters are eligible to cast their franchise in the Delhi elections.
This time around there will be a new concept introduced. It is known as the concept of absentee voters that enables those voters to take part in polls who are not able to come to polling stations due to physical circumstances or unavoidable reasons. Disabled persons and senior citizens above 80 years can either vote in person or vote through postal ballot. Pick and drop facility will also be provided for all senior citizen voters. Delhi voters will be provided QR code-enabled voters slip which will speed up voting through easy identification.
The election is likely to witness a three-cornered contest between the AAP, Congress and the BJP. It is the first election after BJP's surprise defeat in Jharkhand.
The main issue that will take center stage this election will be the contentious National Register of Citizens (NRC), Citizenship Amendment Act, air pollution, women's safety, and statehood demand for Delhi.
Also Read: Air pollution in Delhi worsens to 'severe' category; to dip further