Delhi Fire: 6 dead and 11 injured in Zakir Nagar Building
6 Dead, 11 Injured In Fire At A Residential Building In Southeast Delhi Near Jamia Millia Islamia University.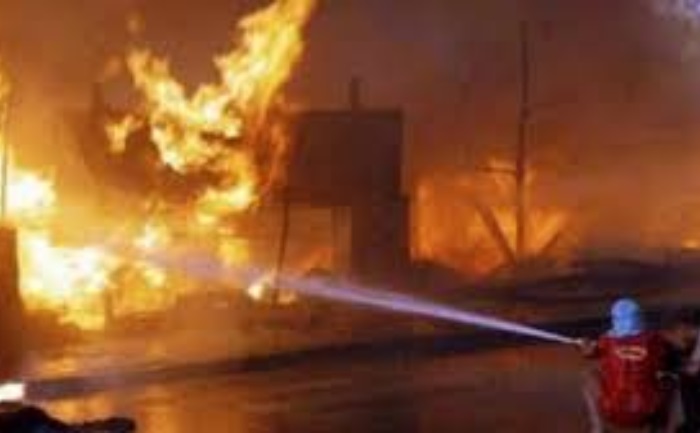 Six people, including two children, have died and 11 injured in a fire that broke out at a residential building in southeast Delhi late last night. The fire broke out in a four-storey building in Zakir Nagar, a densely-populated neighbourhood near Jamia Millia Islamia University. It broke out at around 2 am and caught the residents unaware. As most of them were fast asleep when the fire began in an electricity box.
As reported by HT, Atul Garg, chief fire officer of Delhi Fire Services, said that two of the victims were charred to death, others died of asphyxiation from the smoke. Garg added that some of the occupants of the building also tried to save themselves by jumping from the building, but were injured in the process. Of the 16 injured, at least seven are in serious condition and have been admitted to the intensive care unit (ICU) of the Holy Family Hospital. The injured include two firefighters.
Dr Mala, Chief Medical Officer at Holy Family Hospital said,"Five patients are in the intensive care unit (ICU), some are in the ward and one is in the pediatric ICU. Everything is under control. We have specialists to look after the patients."
The blaze also gutted seven cars and eight motorcycles. Five fire tenders were sent to the spot, but they faced difficulty in reaching the place through narrow and congested lanes.
While the fire has been doused, the firefighters continued searching the building for more bodies or survivors inside.
Also Read: 29 Dead 17 Injured After Bus Skids Off Yamuna Expressway Near Delhi