India: Delhi Most Polluted Capital City In The World
India third-most polluted country; Delhi most polluted capital city in world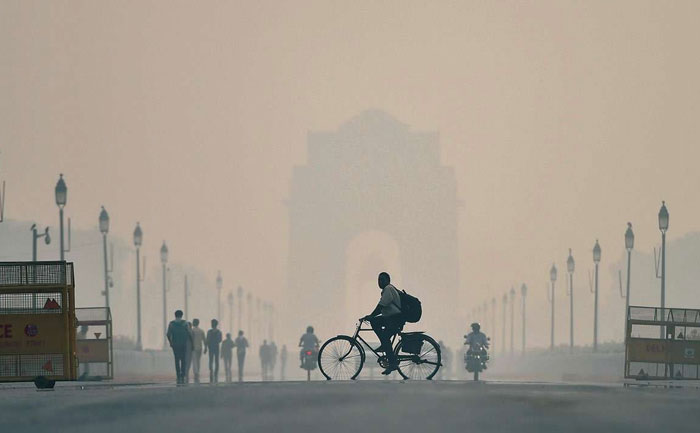 India has ranked the third-most polluted country in the world. Delhi is the most polluted capital city in the world. The World Air Quality Report 2020 said that 22 of the world's 30 most polluted cities are in India. It said that although Delhi's air quality improved by nearly 15 per cent from 2019 to 2020, it still ranked as the 10th most polluted city in the world.
The latest report has been prepared by the Swiss organisation IQAir. as per the report, Bangladesh, China, India, and Pakistan account for 49 of the 50 most polluted cities worldwide. Bangladesh has the worst air, followed by Pakistan and India. In the world capital city ranking, Delhi fares the worst, followed by Dhaka and Ulaanbaatar.
The report further adds that 22 of the world's 30 most polluted cities including Delhi are in India. After Delhi, Ghaziabad, is the second most polluted city in the world after Xinjiang in China. The eight Indian cities in the top 10 list: Bulandshahar, Bisrakh Jalalpur, Noida, Greater Noida, Kanpur, Lucknow (all in UP), Bhiwari in Rajasthan and Delhi.
The other Indian cities among the 30 most polluted cities in the world include Meerut, Agra and Muzaffarnagar, Faridabad, Jind, Hisar, Fatehabad, Bandhwari, Gurugram, Yamuna Nagar, Rohtak, Dharuhera and Muzaffarpur in Bihar.
Major sources of India's air pollution are transportation, biomass burning, electricity generation, industry, construction, waste burning and episodic agricultural burning.
The 2020 World Air Quality Report includes data for 106 countries, up from 98 countries in 2019 and 69 ountries in 2018.
Also Read: COVID-19 Update: India Records More Than 25,000 Fresh Cases