Delhi police busts fake notes gang; 4 members of international syndicate arrested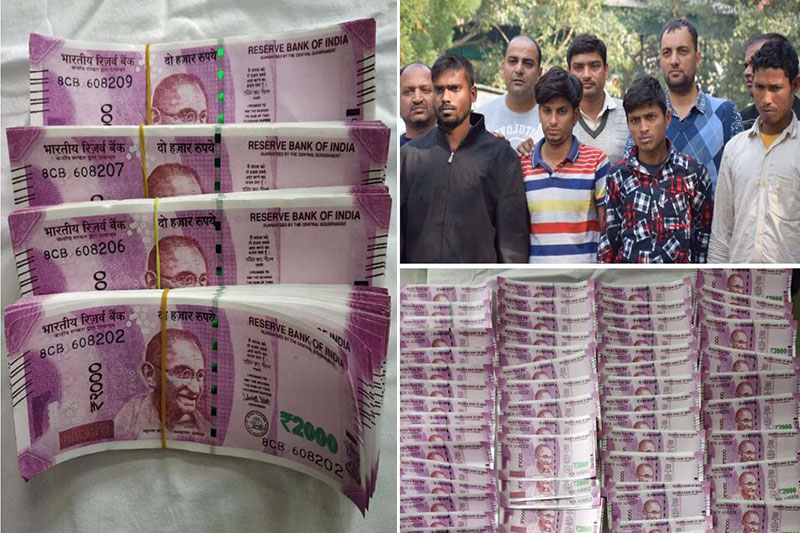 In a massive crackdown, Delhi police busted a Fake Indian Currency Notes (FICN) gang which was bringing counterfeit notes in the national capital via Nepal and Bangladesh. The special cell team of Delhi police also recovered FICN worth Rs 8.48 lakh in denomination of Rs 2,000-currency notes.
Pramod Kumar Kushwaha, DCP, Special Cell, said that the information was received regarding attempts of circulation of FICN by the members of an international syndicate which was bringing counterfeit notes to the national capital and surrounding areas via Nepal and Bangladesh.
Stringent surveillance was mounted on the movements of members of this syndicate and required information was collected. Based on this, the special cell acted and arrested the four members identified as Farooq, Shariful Islam, Asif Raj and Mukhtiar Ahmed.
During the interrogation, the arrested members accepted that the FICN was brought to Delhi-NCR area using two routes. The first frequently-used route is connected with Bangladesh via Malda district in West Bengal, while the second one is connected with Nepal via Bihar.
All four arrested have further disclosed that after demonetisation, they have circulated more than 60-70 lakh of FICNs in different parts of India including Bihar, Haryana, Delhi-NCR, etc.
Earlier in June this year, the Special Cell had arrested one of the key persons involved in pumping FICN in the country. The accused Narendra was wanted by the special cell after his associates, who were earlier arrested, said that Secretary was the kingpin of the gang.
The new Rs 2,000 notes were introduced after Centre's demonetization exercise two years ago. The move, announced by Prime Minister Narendra Modi on November 8, 2016, was aimed at removing FICN from the circulation among other objectives.
Also Read: Gujarat ATS arrests man for smuggling fake notes from Bangladesh