Delhi: VHP demands fast-track of building Ram Temple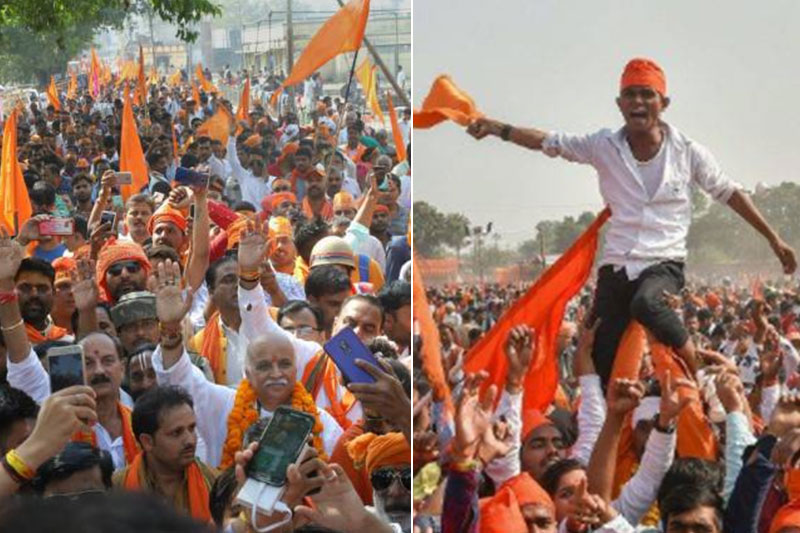 Ayodhya's Ram Temple issue has been a bone of contention since a long long time. The issue is so sensitive, that if not dealt with apt diplomacy, it may lead to blood bath or a mayhem of that sort. On Sunday, a huge right-wing rally gathered at Delhi's Ramlila grounds to demand the fast-tracking of the Ram Temple at Ayodhya.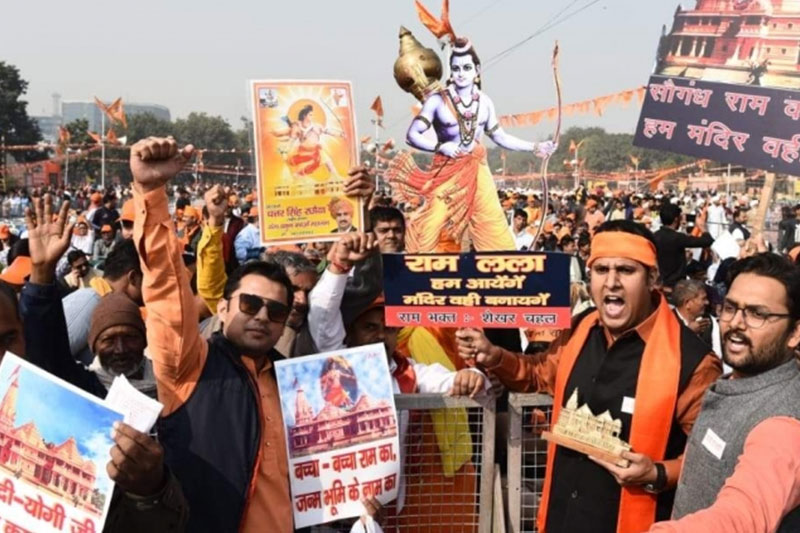 The attending groups, include the BJP's ideological mentor, the Rashtriya Swayamsevak Sangh (RSS), who want the government to pass an ordinance to bypass the legal process. Meanwhile, the winter session of parliament begins on Tuesday– the last full-fledged one before the Lok Sabha polls are announced.
However, chaos broke out at the grounds outside the iconic Red Fort as the police were forced to shut the gates when place was full. Till then, the crowd, which was still pouring in, tried to force open the gates. The police present at the venue, were physically holding the doors together.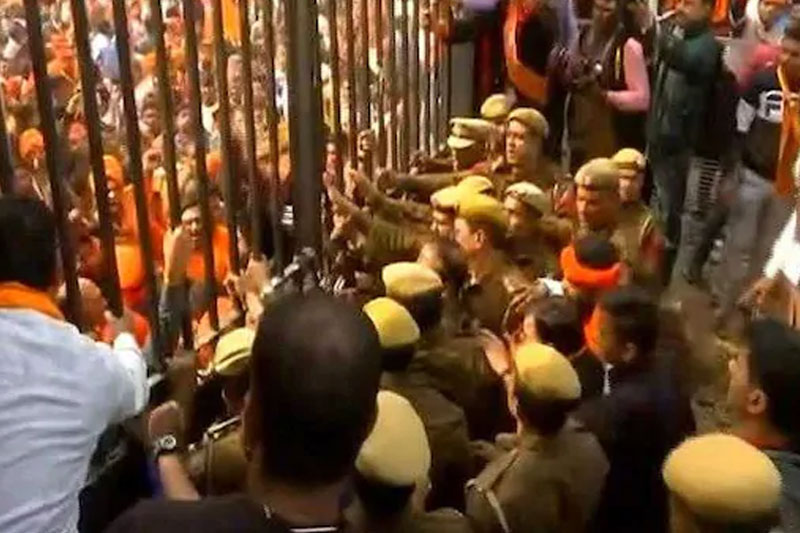 The rally was organised by the right-wing group- Vishwa Hindu Parishad (VHP). They said that they were expecting more than 1.5 lakh people to attend the rally. People from the various districts of Uttar Pradesh close to Delhi, including Ghaziabad, Gautam Budh Nagar, Baghpat and Meerut, were present at the rally.
The police made elaborate security arrangements, deploying extra personnel and stationing snipers on high-rise buildings, ahead of the rally. Even the traffic diversions have also been made.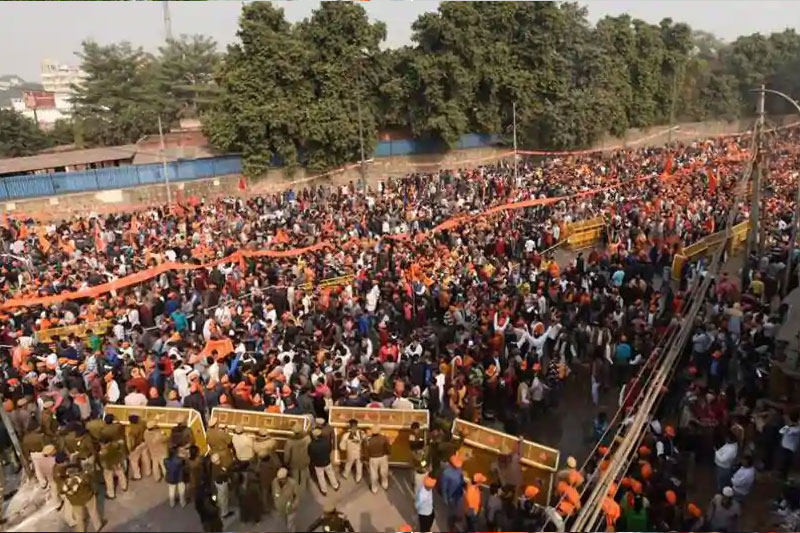 Rashtriya Swayamsevak Sangh (RSS), want the government to pass an ordinance, or executive order, to fast-track the building of the Ram Temple. The leaders urged the people present at the rally to persuade their parliamentarians to convince the government to push ahead with the Temple building.
Apparently, the title suit of the Ayodhya case is pending in the Supreme Court. The judges are expected to name a date for the beginning of the hearing, in January 2019.
But the right-wing groups are demanding that the government sidestep the courts and go ahead with the Temple building as the issue is on hold for more than 25 years.
In the meantime, RSS leader Bhaiyyaji Joshi made veiled attack on Centre, saying those in power had promised Ram temple constructing but they have conveniently forgotten the same. Also, thousands of people have gathered at Delhi's Ramlila Maidan to attend VHP's Dharam Sansad.
Also read: WATCH: BJP, Samajwadi party spokesperson beat each other on LIVE TV