Demonetisation scam: Ajay Patel says 'No Big Deal' on Rs 745.59 crores deposits in Amit Shah's bank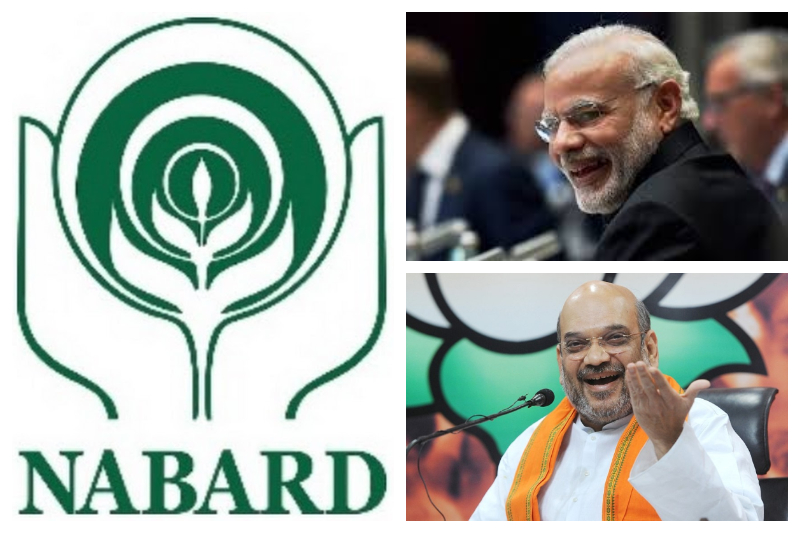 Bharatiya Janata Party head honcho Amit Shah was accused in the "The Biggest Scam in Independent India" on Friday, based on an RTI reply from NABARD. Now, the same NABARD has come out in defence of the Ahmedabad District Cooperative Bank (ADCB), where Shah is a Director, saying that its 'nothing unusual' and 'no big deal'.
The statement released by National Bank for Agriculture & Rural Development (NABARD) on Friday – soon after the IANS report on RTI revelations about ADCB where Rs 745.59 crores were deposited in old Rs 500 and Rs 1,000 currency notes within five days post demonetization – stated that ADCB had complied with all the KYC guidelines of the RBI while accepting the demonetised notes. Also, the rural bank quashed the any discrepancy report of benefiting any politician.
Clean Chit
"NABARD conducted 100% verification in ADCB which revealed that the bank had complied with all the KYC guidelines of the RBI while accepting the demonetised notes," NABARD said in a press release. NABARD confirmed the figure of Rs 745.59 crore  deposited in Rs 500 and Rs 1,000 currency notes and it said that ADCB has over 194 branches with 16 lakh accounts, making it Gujarat's biggest DCCB.
However, the release added that barely out the 16 lakh accounts, only 1.6 lakh customers or 9.37% exchanged or deposited the old notes. The release further said that in 98.66% of the accounts, less than Rs 2.5 lakhs were deposited in with old currency notes and 0.09% comprised accounts with deposits of more than Rs 2.5 lakh.
'No Big Deal/Nothing Unusual'
Quashing the allegations against ADCB of alleged 'scam', bank chairman Ajay Patel had stated that deposits of Rs 745.59 crore in just five days, post demonetisation, was 'nothing unusual' for them.
Patel made the bank's stance clear that they had 194 branches all across Gujarat, not one. So it was a 'No Big Deal'. Further adding that NABARD had issued an official statement clarifying the deposits, reports National Herald.
According to the statement released by NABARD, ADCB recently awarded for best performance by the Federation of Cooperative Banks. Also, it had been lauded for its total business of over Rs 9,000-crore and a deposit base of Rs 5,330-crore. Calling ADCB a 'farmer-friendly' bank, Patel added that theirs is the is among the first few DCCBs in India to offer modern mobile banking and limited Internet banking facilities to its customers.
What Next?
Based on the RTI reply, the Congress on Friday had called a press meeting at its headquarters in New Delhi and had raised several questions on BJP supremo Amit Shah and Prime Minister Narendra Modi. Not only they charged allegations of 'Demonetisation Scam' to a whopping amount of 'Rs 11,300 crores' by the 370 co-operative banks across the country, managed by BJP parliamentarians and legislators, but questioned on the Shah's involvement in ADCB's five-day deposit of Rs 745.59 crores.
Though BJP,  had till now not spoken on the issue, but Congress is jumping on its success for the first time in four years. With barely 11 months left for the General Elections in 2019 and the corruption charges alleged against the saffron party chief, it would be interesting to see what who answers first – PM Modi or Shah.