Devendra Fadnavis resigns as Maharashtra chief minister
Devendra Fadnavis quits as Maharashtra CM hands resignation to Governor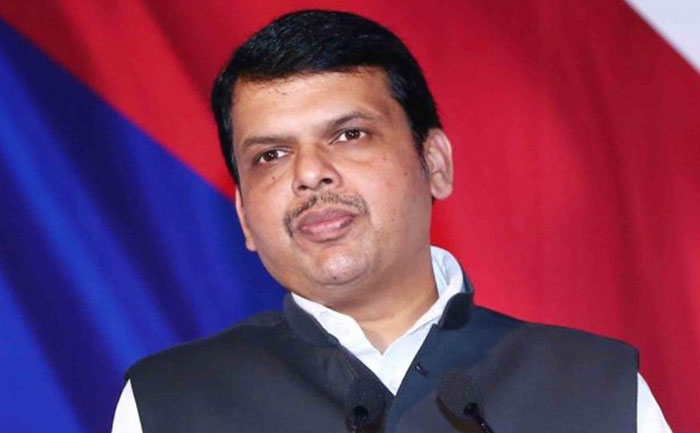 Maharashtra Chief Minister Devendra Fadnavis has handed his resignation to Governor Bhagat Singh Koshyari. The CM had met the Governor to submit his resignation papers to facilitate the formation of the next government. His resignation comes just hours before the deadline for government formation in Maharashtra ends.
Post his resignation being accepted by the Governor, the ex-CM at a press briefing launched a direct attack on ally Shiv Sena and it's chief Uddhav Thackeray.
He said that while the elections were fought by BJP and Shiv Sena as allies, Sena's sudden change of stand after the results "came as a shock". Fadnavis said there was no agreement between the two on the seat-sharing ahead of the Assembly polls in the state. He contradicted the stand of the Sena which has maintained there was a pact in place even before the Lok Sabha elections earlier this year.
Devendra Fadnavis: I again want to make it clear that it was never decided that for 2.5 years each the CM post will be shared. There was never a decision on this issue. Even Amit Shah ji and Nitin Gadkari ji said this was never decided pic.twitter.com/h0tIPdgvZq

— ANI (@ANI) November 8, 2019
He further added that the issue could easily have been resolved through talks. But Uddhav Thackeray was not taking his call.
Fadnavis also thanked the people of Maharashtra, PM Modi, Amit Shah, JP Nadda and others for giving him an opportunity.
The BJP and Shiv Sena are locked in a tussle over the issue of the chief minister's post, resulting in a stalemate in government formation. With the resignation of Fadnavis, the ball is now in the Governor's court. Koshyari could invite Fadnavis to form government in the state since BJP is the single largest party, or impose President's rule in Maharashtra.
Also Read: Devendra Fadnavis Unveils Mumbai Metro Line 3 (MML-3), Here's how it will look like