Dhadak Movie Review- Debutantes Ishaan and Janhvi steal the show with their innocence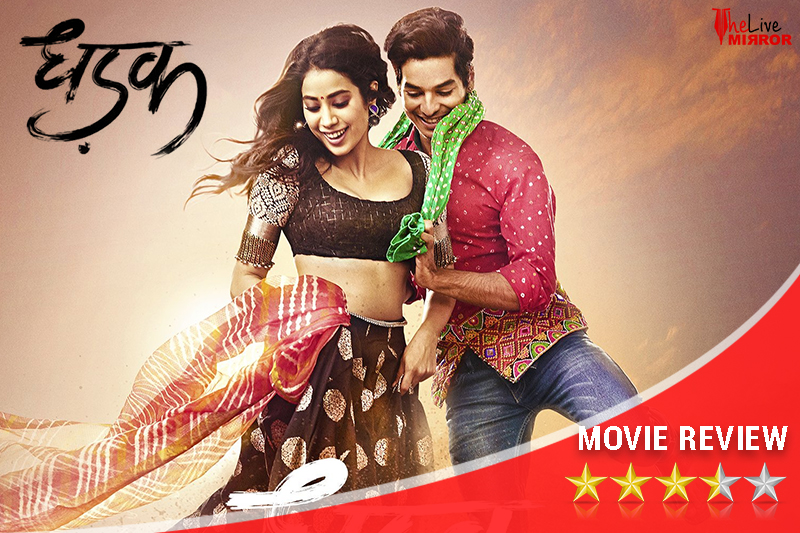 Directed By: Shashank Khaitan
Produced By: Dharma Productions
Cast: Janhvi Kapoor, Ishaan Khatter
Duration: 2h 30m
Bollywood Bubble Rating: 4 stars
How will be this 'Sairat' remake was the initial thought in our minds while we stepped inside the theatre to watch Karan Johar's production 'Dhadak'. Considering that Karan Johar was launching two new faces in Shahid Kapoor's brother Ishaan Khatter and Sridevi's daughter Janhvi Kapoor.
We are not going to compare the 2016 hit Marathi venture with Janhvi-Ishaan's labour of love. As 'Sairat' had its own raw touch with characters with Marathi dialect and storyline set in rural Maharashtra, 'Dhadak' takes us on a trip to the land of sand dunes, Rajasthan, with the perfect Mewadi dialect.
Not wasting much of your time, let us glance through the minute aspects of this saga, one point at a time.
Set in Udaipur, the film begins on a lighter note, as Madhukar (Ishaan), son of a small restaurant owner, daydreams about his love or say love at first sight Parthavi (Janhvi Kapoor), daughter of a politician, Ratan Singh (Ashutosh Rana). The love saga of the two begins with the first scene of the film.
While the cute chemistry of Madhukar and Parthavi runs through the first half, side by side; we witness the calm before the storm- which is the beginning of the casteism, societal and political inclination.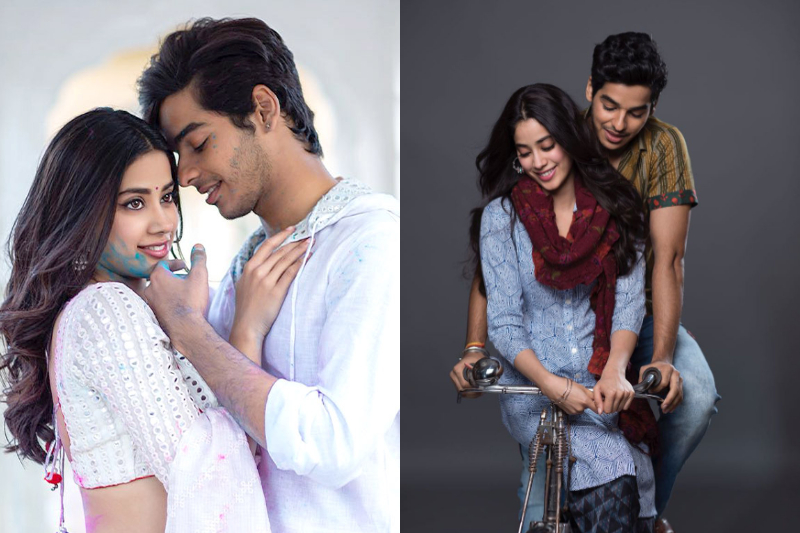 As much as the half piece of this cake focuses on the couple, it throws light on the impeccable of bonding of Madhukar with his friends Purshottam and Gokul. On the other hand, the next hour of Janhvi-Ishaan's love story gains momentum as we witness the battle between love and castism. How the two move from Mumbai to Nagpur and then to Kolkata, in order to find shelter for themselves, with a constant fear in mind of them being caught, builds the crux of the second half of this love story.
Also Read:  Sachin Tendulkar collaborates with Middlesex to launch a cricket academy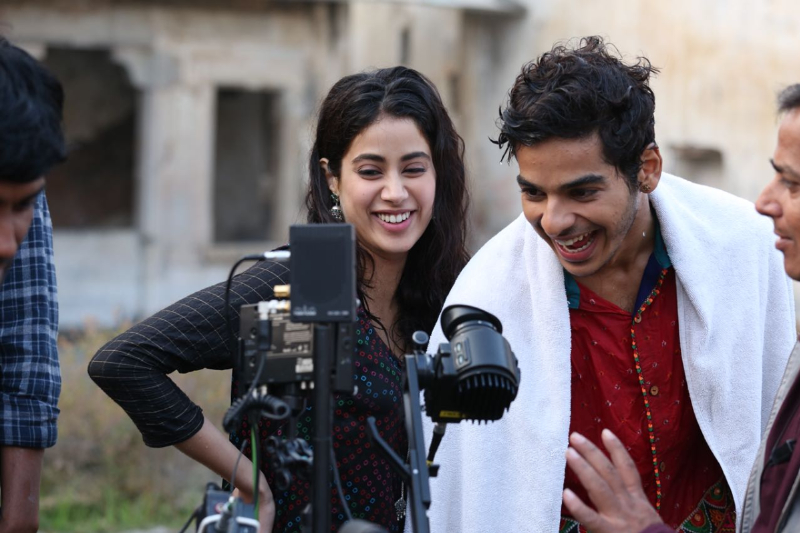 But as much as the second half seems promising initially, Janhvi-Ishaan's love saga takes a back burner with an abrupt end, which ultimately left me thinking whether it will have a sequel to it or maybe the director, Shashank Khaitan was short of words to complete this love-story?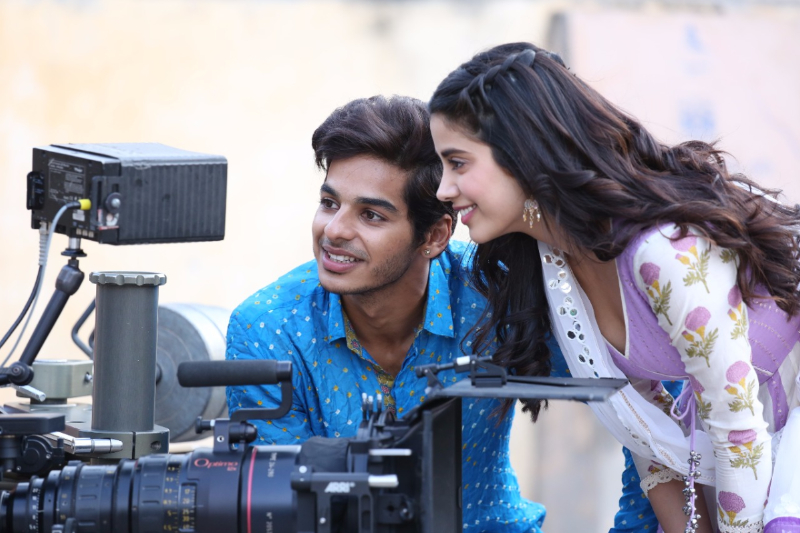 Ishaan Khatter steals the thunder in this one with his comic timing, natural acting, and the Mewadi dialect. The actor doesn't look like a one film old, as he holds the fort with his charming personality. Coming to his friends Purshottam(Shridhar Watsar) and Gokul (Ankit Bisht), these two are playing their part in the best way possible. Purshottam will make you go 'aww he is so cute' every time he appears on the big screen. This trio's friendship is one of the major highlights of this saga.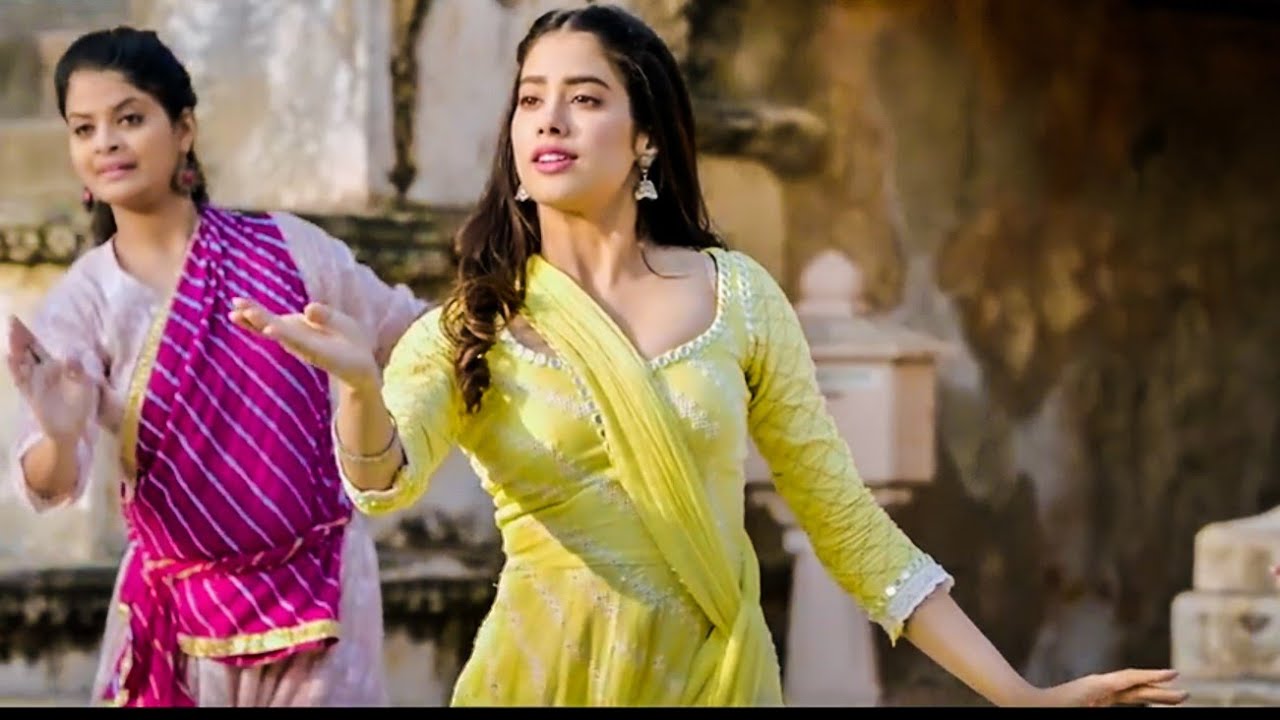 Moving on to the heroine of the film Janhvi Kapoor; she does her bit with elegance and is pleasant to one's eyes. However, she fails to draw out attention due to her poor Mewadi dialect. Ashutosh Rana, who plays Janhvi's father, lacks the cruelty which is needed for his characters, whereas, Aditya Kumar, who plays Janhvi's brother (Roop), has a short lifespan in the movie, yet has a fair play.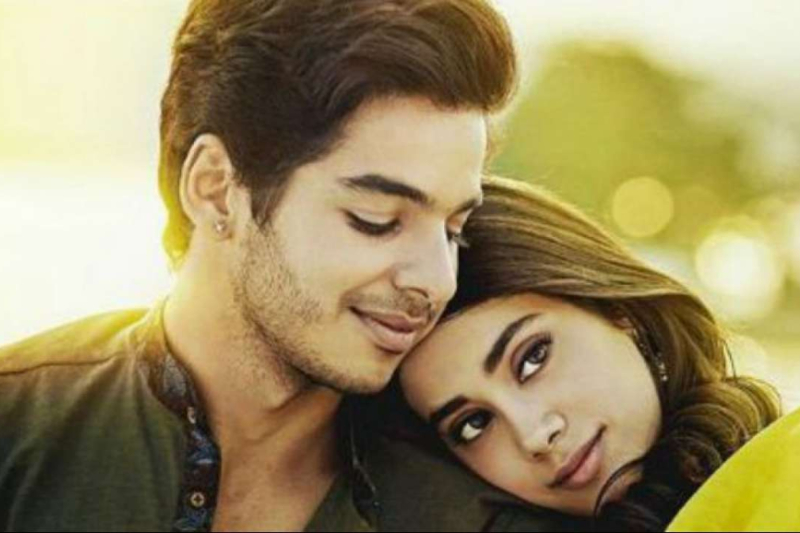 Director Shashank Khaitan who has made movies like 'Humpty Sharma Ki Dulhania' and 'Badrinath Ki Dulhaniya' in the past, has done a great job with his vision of capturing the cutesy love story. Vishnu Rao, who is the cinematographer of this saga, captures the picturesque locations of Udaipur and Kolkata, but somehow fails while capturing the close up shots. However, he manages to capture the innocence of the two leads.
Go and watch Janhvi Kapoor and Ishaan Khatter's labour of love with a fresh thought of not comparing the same with 'Sairat'. They will surely leave you wanting for more.