Dhanteras 2020: Date, Shubh Muhurat and Significance
Dhanteras 2020 date, shubh muhurat and significance: All you need to know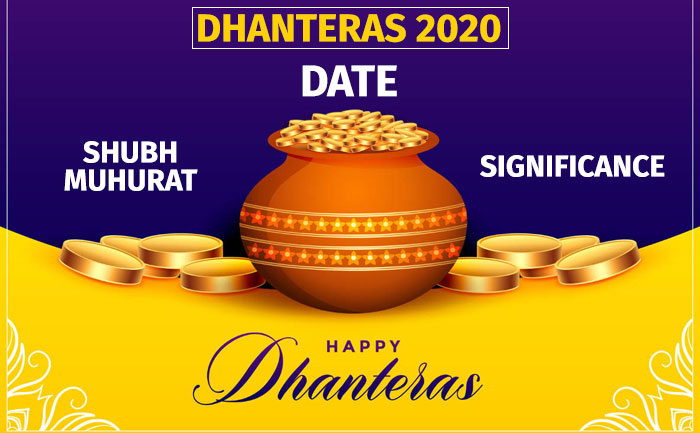 Dhanteras, also known as Dhantrayodashi, will mark the beginning of the festival of Diwali. This festival concurs with the Trayodashi Tithi, Krishna Paksha of Kartik Maas. And on this day, devotees worship Lord Kubera, Lord Dhanvantari, Yamraj and Goddess Lakshmi. This year Dhanteras falls on November 13. People step out to buy gold, silver and utensils as good luck for the coming year.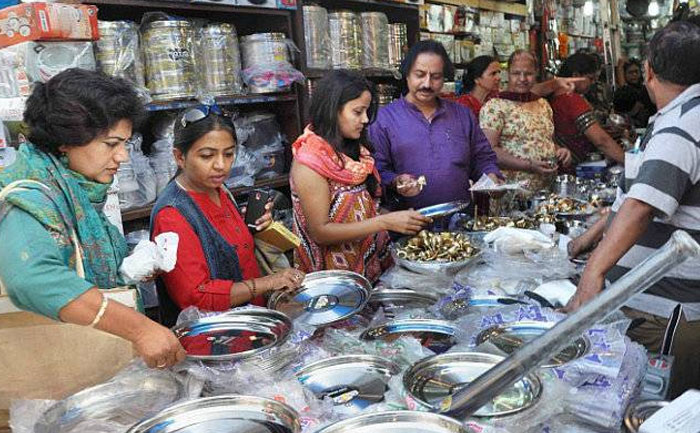 It is believed that gold and silver protect you from bad omen and anything negative and it is considered extremely auspicious to buy these precious metals, especially on Dhanteras day. Buying Gold, Silver is said to bring luck, wealth, and prosperity to the house.
Here is all you need to know about Day, Shubh Muhurat and Significance: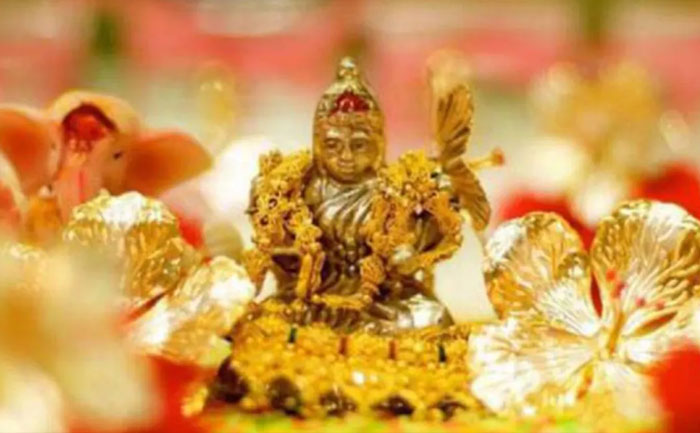 Dhanteras 2020 Date:
This year, Dhanteras will be celebrated on November 13.
Dhanteras 2020 Trayodashi Tithi:
The Trayodashi Tithi begins at 9:30 PM on November 12 and ends at 5:59 PM on November 13.
Dhanteras 2020 Puja Shubh Muhurat: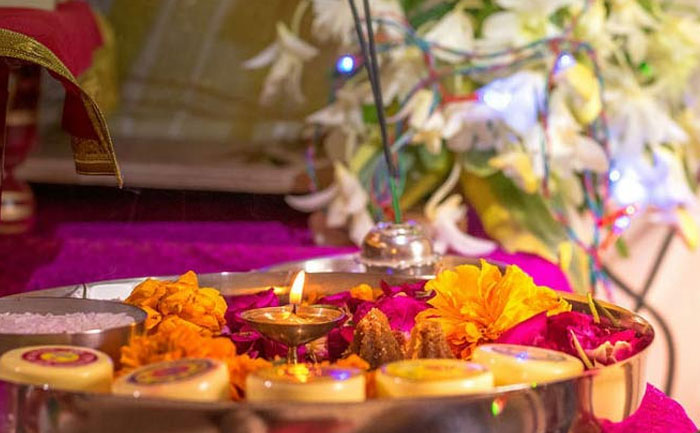 The Dhanteras Puja is performed in the evening after sunset. The Pradosh Kaal Muhurat is especially considered holy for Dhanteras Puja. The Vrishabha Kaal is ideal for rituals.
The Pradosh Kaal starts at 5:28 PM and lasts till 8:07 PM on November 13.
The Vrishabha Kaal starts at 5:32 PM and ends at 7:28 PM on November 13.
The Yama Deepa Shubh Mahurat is from 5.28 pm to 5.59 pm.
Shubh Muhurat To Buy Gold: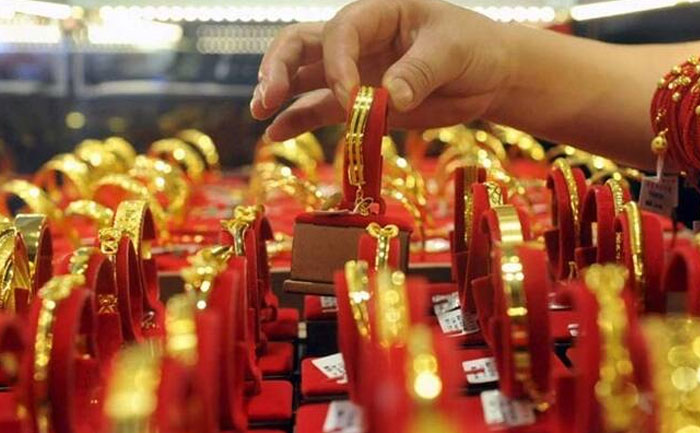 Auspicious timings to Buy Gold on Dhanteras – 06:42 AM to 05:59 PM
Duration – 11 Hours 16 Mins
Dhanteras significance: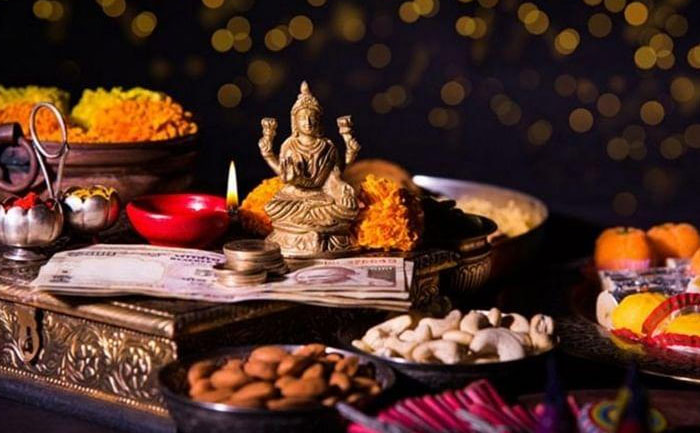 Dhantrayodashi is associated with several deities. It is said that on this day, Lord Dhanvantari (the God of medicines) and Devi Lakshmi (Goddess of wealth) emerged from the ocean bed of the Kshirasagara during Samudra Manthan. It is an exercise that took place between the Asuras (demons) and the Devas (Gods) to obtain the Amrit (divine nectar of immortality).
Lord Dhanvantari, is believed to be an avatar of Lord Vishnu. He appeared from the Kshirasagara holding a Kalash containing the divine elixir. Devotees worship him for good health and long life.
Devi Lakshmi also appeared from the Samudra Manthan on this day. Devotees worship her for a wealthy and prosperous life.
Lord Kubera, the treasurer or the God of wealth, is also worshipped on this day. Devotees worship Kubera to seek his blessings for a life devoid of financial troubles.
Lord Yamraj, the God of death is paid obeisance on this day. Devotees light an earthen lamp and keep it outside the main entrance of their home to ward off any threat to life also ward off untimely death.
Legend: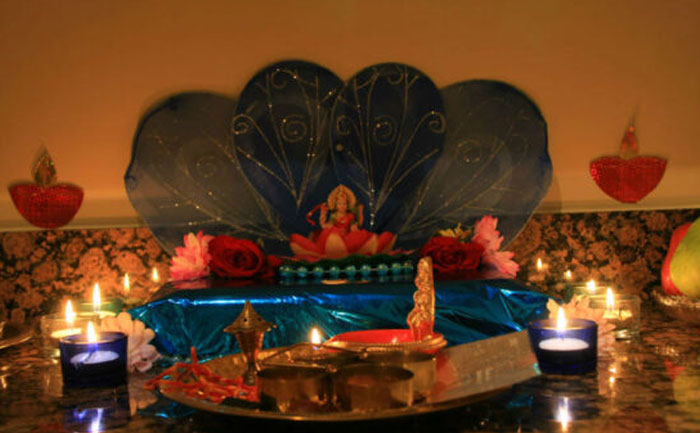 Legend has it that, long ago there was a king named Hima whose son was predicted to die on the fourth day of his marriage. Hima's daughter-in-law saved her husband by preventing the god of death, Yamaraj, from entering her house. She did so by placing a lot of Diyas, a heap of gold jewellery and silver coins at the door. The strong light coming from the glittering jewellery and the bright Diyas blinded Yamaraj, who appeared as a snake. He could not take Hima's sons life and left emptyhanded.
Do and Don't for Dhanteras:
DO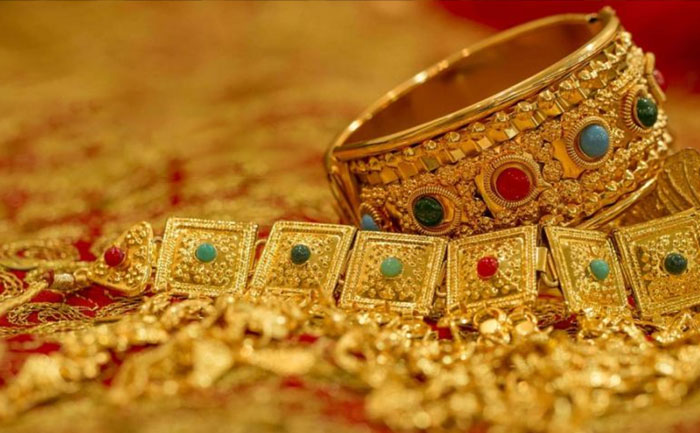 1.Buy Gold or Silver Jewellery
2. Buy 5 Gomti Chakras
3. Buy Whole Dhaniya Seeds
4. Buy Red Bangles and Sindoor for Married Ladies.
Don't:
1. Do Not Buy Black Cloth
2. Do Not Buy Knives Or Iron Products
3. Do Not Buy Glass Products
Also Read:  Allu Arjun celebrates Dussehra with wife Sneha and kids