Bigg Boss 13: Did Arhaan Khan exploit Rashami Desai's money while she was inside?
In tonight's episode, Salman Khan will be revealing some unknown secrets about Arhaan Khan to Rashami Desai.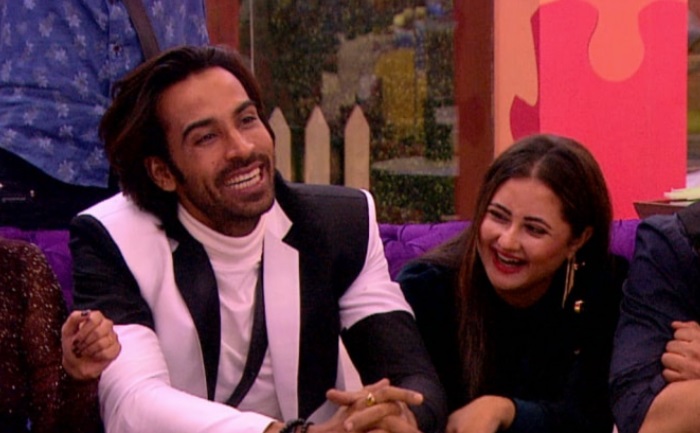 'Bigg Boss' is one of the most-watched and also most controversial reality shows on television. The fights, arguments, tasks and most importantly the romance inside the house that has helped the show to top the TRP chart.
In all the seasons, we have seen a few contestants finding love in the house and in the 13th season we saw Rashami Desai and Arhaan Khan's love blooming inside. Arhaan who recently entered the show again proposed to Rashami and the two confessed their feelings for each other in the show.
However, in the recent promo, Salman Khan will be seen revealing some unknown secrets about Arhaan to Desai. Watch the promo here:
Not only that, a source revealed some secrets about Arhaan to Pinkvilla and said, "Rashami trusts Arhaan completely and before she went inside for BB 13, she gave him full access to her bank accounts, house and almost everything else. While she has been inside, Arhaan has been misusing her money. He has literally been floundering Rashami's savings and has no account of what he's spending it on."
"Not just that, he started living at her house ever since she went inside. Now, after his re-entry, his family members have also started staying at Rashami's house. All this is happening while Rashami is completely clueless about it. Her close friends and family members are witnesses to the whole tamasha happening but their hands are tied."
Further adding, "Salman knows Desai for years now and like a well-wisher, wants her to know what Arhaan has been plotting behind her back. All this engagement and marriage proposals are nothing but fake," the insider adds.
ALSO READ: Bigg Boss 13: Vikas Gupta To Enter Soon? Find Out