Former ministers Dilip Ray, Bijoy Mohapatra resign, quit BJP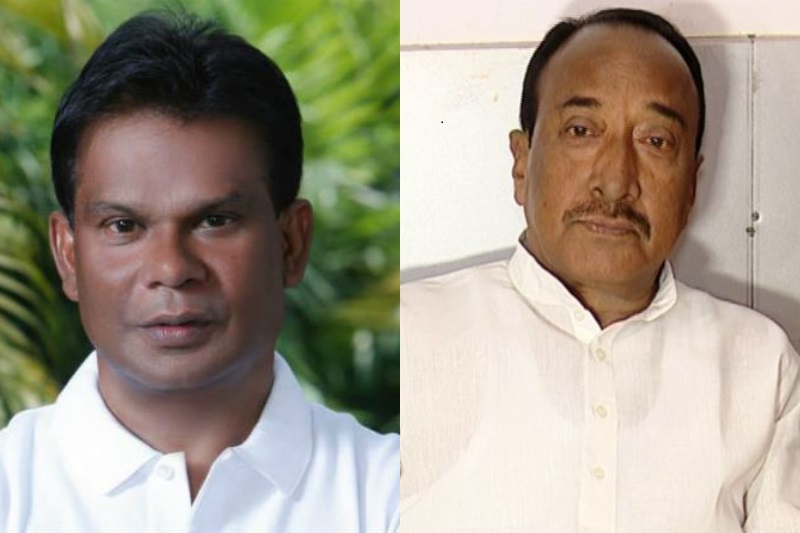 On Friday Bharatiya Janata Party (BJP) received a major bolt after Bijoy Mohapatra and Dilip Ray resigned from the primary membership of the Bharatiya Janata Party. Both were senior party leaders and former union ministers from Odisha.
Dilip Ray also quit as Member of the Odisha Legislative Assembly. He reportedly handed over his resignation letter to Assembly Speaker, Pradip Kumar Amat, who accepted the same.
It is to be noted that, Mahapatra joined the BJP in 2009 after being in the political wilderness for close to a decade, was a member of the party's national executive. Ray and Mahapatra are expected to join the ruling Biju Janata Dal (BJD) soon.
"For us, the interest of the state is supreme. We have never ever compromised our self-respect or the interest of the state for any post, power or ticket. The well-meaning suggestions by us to you were construed as a threat by certain egocentric self-servicing individuals who resorted to dirty tricks and a campaign was launched in our respective constituencies to try and deride us," Ray and Mahapatra said in the letter.
Dilip Ray wrote on Twitter: "It is with deep anguish that I have decided to quit as the Member of State Legislative Assembly as well as from the Membership of Bharatiya Janata Party (BJP)."
It is with deep anguish that I have decided to quit as the Member of State Legislative Assembly as well as from the Membership of Bharatiya Janata Party (BJP). pic.twitter.com/pXMrezRU9H

— Dilip Ray (@DilipRayOdisha) November 30, 2018
Ray wrote further, "In 2014, after a long gap, I decided to make a comeback to electoral politics and contest the Rourkela Assembly Constituency seat. Riding on the charismatic presence of Narendra Modi and the progressive change the BJP had promised, I had envisioned a whole lot of development works for the city and had promised to fulfill the long ignored dreams and aspirations of the people who had reposed their faith in me."
Also read: Navjot Singh Sidhu should be arrested under NSA, probed by NIA: Subramanian Swamy