Divya Bhatnagar's condition worsens; put on a ventilator support after contracting COVID-19
'Yeh Rishta Kya Kehlata Hai' actor Divya Bhatnagar's condition has worsened. She has now been into on a ventilator support.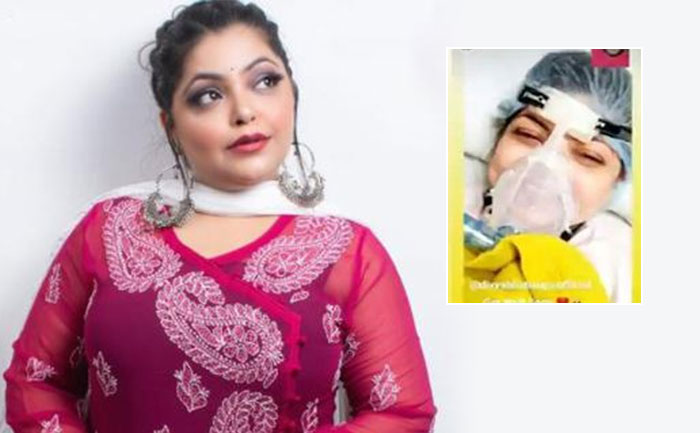 'Yeh Rishta Kya Kehlata Hai' actor Divya Bhatnagar recently tested positive for the novel Coronavirus and is hospitalized at Mumbai's SRV Hospital in Goregaon. However, now, the actress's condition has worsened, confirmed her brother.
Divya's brother Devashish Bhatnagar gave a health update about her current condition, and he told the Times Of India, "We have shifted Divya to another hospital. She was hospitalized on November 26 and tested positive for COVID-19 on November 28. She was already suffering from pneumonia, which has worsened owing to coronavirus. Initially, she was on non-invasive ventilation to support her breathing but is on the ventilator now because of all the exertion of shifting hospitals. We want her to recover from pneumonia, which has spread."
Her brother further said that he will be meeting his sister to cheer her up and will also be wearing a PPE kit but will not allow their mother to meet Divya, owing to her age and health due to the COVID-19 scare.
A few days back, Divya's mother flew down to Mumbai from Delhi to take care of her daughter and in an interview with TOI, she also called her daughter's husband Gagan 'a fraud and said that he has left her and is not bothered' However, now, Divya's husband, shared a video on social media and denied all the allegations put by his mother-in-law.
Stay tuned to The Live Mirror for more updates.
ALSO READ: 'Yeh Rishta Kya Kehlata Hai' Actor Divya Bhatnagar On Ventilator; Tests COVID-19 Positive