Divyanka Tripathi Welcomes Her Husband Vivek Dahiya Back Home With Flowers
Divyanka Tripathi welcomes her hubby Vivek Dahiya back in a special way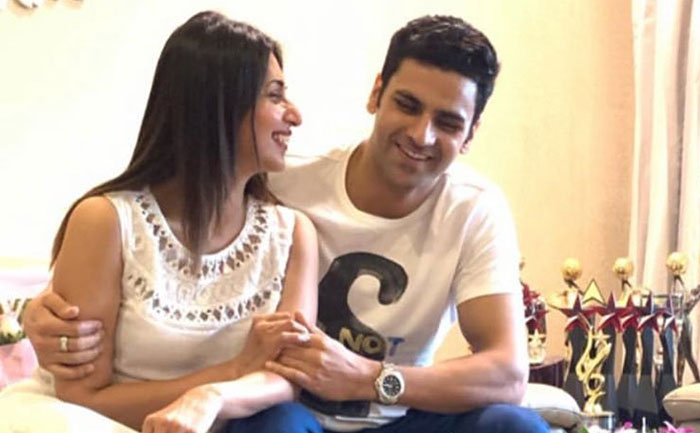 Divyanka Tripathi and Vivek Dahiya is undoutebdly one of the most loved couples of the TV industry. The couple has recently celebrated their third wedding anniversary in the hospital as the love of Divyanka Tripath's life, Vivek Dahiya was hospitalised due to intestinal infection.
Divyanka and Vivek were supposed to celebrate their wedding anniversary this year in the United Kingdom but they had to call off their plans for his sudden sickness. Days after the Qayamat Ki Raat actor was hospitalised, Vivek Dahiya has been discharged from the hospital.
In order to welcome her hubby at home, Divyanka Tripathi has decorated her living room with red flowers and candles. Apart from his family members, Vivek Dahiya's fans also sent flowers when they got to know about his health. Taking to social media, Divyanka Tripathi shared a picture of them in which we can see the beloved couple is surrounded by followers. If you look at the picture, both the actors can be seen lost in each other's eyes.
Check out the picture below:
Prior to their wedding anniversary, the couple had jetted off to China and spend quality time in Macau. They had posted several pictures of them from the locations. Divyanka and Vivek had visited the 525-foot Eiffel Tower in Macau and Divyanka wrote on Instagram, "What's so enchanting about Eiffel, that in Paris or Macao, you are compelled to be a romantic."
Talking about their marriage, Divyanka and Vivek got hitched on 8 July 2016 in Bhopal in a grand ceremony followed by a reception in Chandigarh. They also hosted a star-studded reception party on July 14, 2016, in Mumbai's Opa Bar and Cafe. Prior to their marriage, they got engaged in a low-key ceremony in the presence of their family members in Chandigarh.
Also Read: Divyanka Tripathi And Vivek Dahiya's Pre-Anniversary Pictures Are All Things Love