Diwali Special 2020: Last Min Checklist To Add More Glitter To Five Day Festive Celebrations 
Check Out The Ultimate Last Minute Checklist For The Five Day Diwali Festival Celebrations. The List Would Surely Save Your Time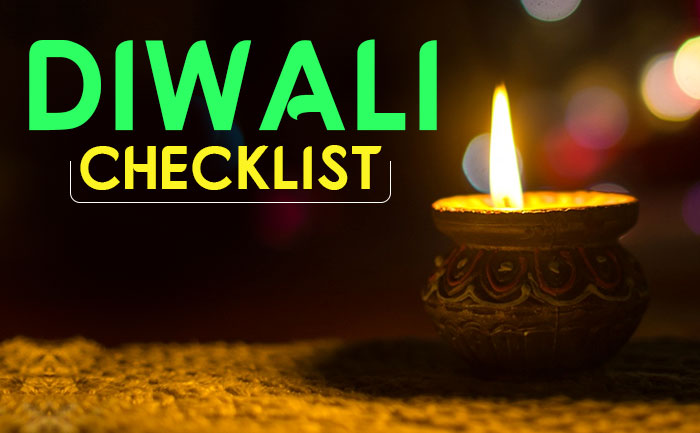 Diwali is one of the biggest festivals and the five days of this festival holds an auspicious value in Indian culture. This years celebrations would be observed from November 12 to November 16. Owing to the pandemic Coronavirus outspreads, the celebrations and social gatherings would be a low-key event. However, we can still make the festival more glittery celebrating it with out family at home after taking care of all the safety measures. Here, we have made the ultimate last minute checklist for the celebrations.
Last Minute Checklist For Diwali Celebrations:
Pooja Thaali
One of the major ritual of Diwali festival is performing Laxmi Poojan. However, netizens prefer to perform this pooja according to their traditions and lifestyles. It is believed that special blessings are given by Goddess Lakshmi and Lord Ganesh during this auspicious festival. Cleaning of the house symbolizes the purification of the mind and your surrounding. Thus the Diwali pooja is believed to be incomplete if you have not done proper cleaning at your place. After the cleaning, you can decorate the Pooja Thaali and arrange the ingredients such as flowers, fruits, nuts, sweets, diya, lights, ghee to perform the pooja. The ingredients varies as per the traditions. Make sure to save time for the Pooja thaali decorations as well.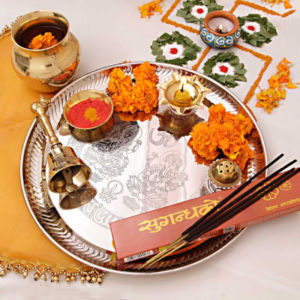 Decor
As per traditions people prefer decorating their houses with lights, flowers, diya during the Diwali festival. This five day festival is a symbol of a lit up celebrations with shimmering environment and bright colours. Simply using string lights, candles, oil lamps, crafts and, of course, Rangoli you can decor your house wonderfully. You can always prefer to plan on the budget and manage accordingly. You can decorate exterior walls with string lights and the garden area with flowers and lights. Pillars can also be decorated with flowers and light strings.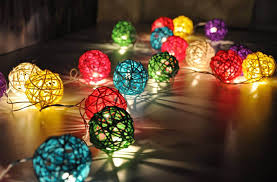 Finalise Rangoli Designs
As per the legends, netizens draw beautiful designs of Rangoli near their house/office doors with belief that goddess Laxmi would grace her presence at their houses. Making Rangoli is considered to be auspicious and its also one of the attractive way of decorating the house. If you are a pro at drawing the Rangoli then you can finalise different designs for five days. If you don't have extra time to draw the Rangoli, you can prefer buying stickers from shop or showroom.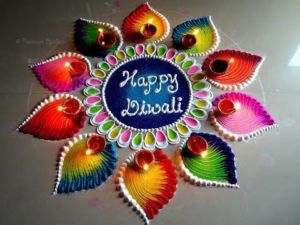 Finalise Traditional Dresses
Diwali alongside being a big festival, is also a chance for us to take our traditional outfits out of our wardrobes. You would always want to look good on special days. Even though, you might not meet many people due to the COVID-19 outspread, you still can make yourself feel special. So, dressing up beautifully is the key.  Finalise five different looks for each day and pair the outfits with different accessories and shoes.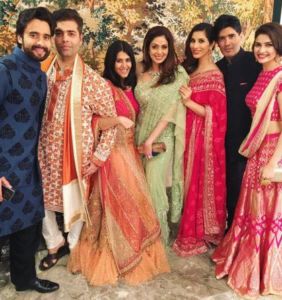 Buy Gifts
Who doesn't love accepting gifts during the festivals and special occasions. Even though you can't meet many people this year, you still can manage to bring a smile on their faces. So, don't miss out buying gifts within your budget. You can shop online or you can also courier them to your friends and relatives addresses. You can send chocolates, outfits, accessories, watches, electronic gadgets, etc to your loved one.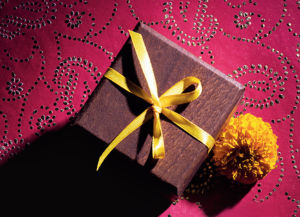 We the team of The Live Mirror wish our readers a very Happy Diwali.
For more such interesting updates, stay hooked on to this space.
Also Read: Diwali Special 2020: Check Out THESE Necklace And Earring Design For Festive Shopping