Nikola Tesla Arrives On Doctor Who In "Nikola Tesla's Night of Terror"
Nikola Tesla will by played by Goran Višnjić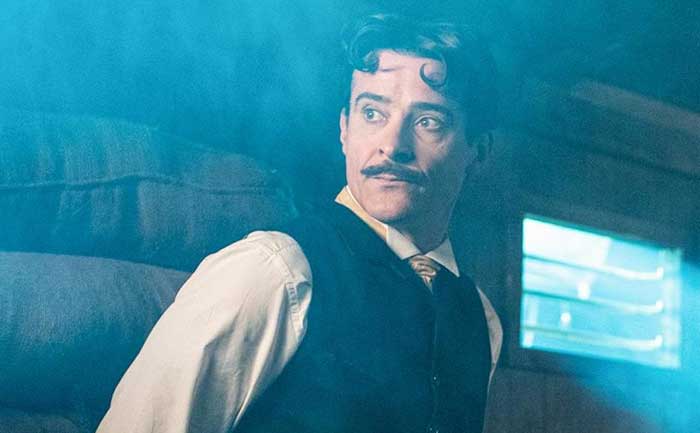 Doctor Who has always taken an unconventional approach to storytelling. With its groundbreaking storylines and iconic character cameos like Van Gogh, Shakespeare, and even Adolf Hitler, the show has always managed to keep the intrigue alive. Now, Doctor Who has picked another historical character in the form of Nikola Tesla to bring to life.
The Doctor relishes the opportunity to interact with another brilliant mind. Whether it be Van Gogh or Shakespeare,The Doctor loves to meet the historical creative geniuses. She gets to encounter one of the greatest with Serbian-American innovator Nikola Tesla in the Doctor Who episode "Nikola Tesla's Night of Horror".
In this episode of Doctor Who, The Doctor and his companions meet Nikola Tesla while he is tracking down a strange energy signature. Turns out that the innovator is being targeted by an alien race called the Skithra. This leads to The Doctor getting involved. The episode gives viewers a peek into the life of Tesla. It is also a testament to how his most remarkable achievements have largely been ignored by history. Doctor Who also contemplates the on the differences between Tesla and Edison. Thomas Edison also makes a brief appearance in the episode played by Robert Glenister.
Nikola Tesla is being played by Goran Višnjić who first rose to prominence with the role of Dr. Luka Kovac on ER (1999-2009). While he was first brought in to replace the fan favorite George Clooney, he eventually carved a niche for himself. The Croatian-American actor also played the role of time-traveling Garcia Flynn in the series Timeless.
ALSO READ: Doctor Who Christmas Specials Ranked: Which Doctor Who Christmas Special Is The Best?