Airport Authority of India issues guidelines for domestic air travel
Here's all you need to know about the air travel guidelines issued by the Airport Authority of India.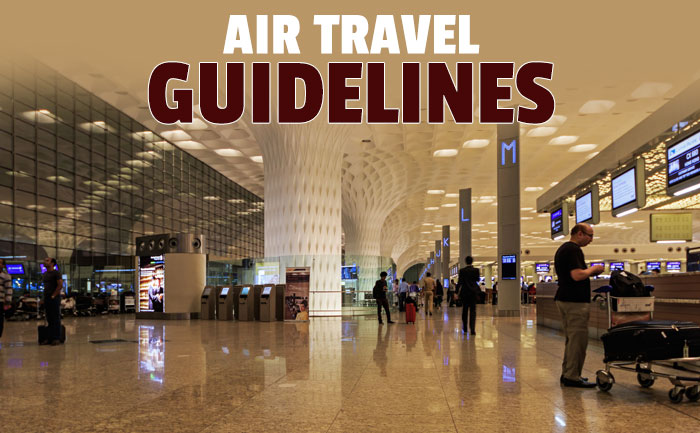 On Wednesday, Civil Aviation Minister Hardeep Singh Puri announced the resumption of domestic flights from May 25, 2020. Now, The Airport Authority of India (AAI) has issued standard operating procedures (SOPs) for airport operators for recommencement of domestic flight operations.
Here are the guidelines to be followed at the airport:
1. 'Aarogya Setu' App will be compulsory for all passengers and it will be verified by the CISF/Airport Staff at the entry gate. However, this app is not mandatory for children below the age of 14 years.
2. Passengers will have to reach the airport 2 hours before the scheduled time of departure.
3. Passengers who have a departure in the next 4 hours will only be allowed to enter the Terminal building
4. State governments and administrations have to ensure public transport and private taxis for passengers and airline crew
5. Only personal vehicles or select cab services will be allowed to take passengers and staff to the airport or from it.
6. All passengers have to wear masks and gloves
7. For physical distancing in passenger seating areas, chairs to be taped off or marked
8. All staff should have hand sanitizer and Personal Protective Equipment as directed by the home ministry
9. Trolleys will not be allowed in the arrival or departure sections, except for special cases, for which they will be disinfected.
10. Airport operators should make arrangements for sanitizing baggage before entry
11. Thermal screening of all passengers will be mandatory before entering the terminal building.
12. Social distancing marks or stickers at a distance of at least a meter will be provided at the entry gates, screening zones, and terminals.
13. Mats or carpets soaked with bleach will be placed at the entrance to disinfect shoes
14.

All F&B and retail outlets will be open at the airports but take away will be encouraged.

15. Counters with Plexiglas or face shields for staff wherever there is interaction with passengers
16. Newspapers or magazines will not be provided in the terminal buildings or lounges
17. Employees with high fever, difficulty in breathing or cough will not be allowed entry into the airport
18. When flights land, passengers will be allowed to leave the plane in batches, sequentially
Stay tuned to The Live Mirror for more updates.