The American market will 'crash' if I am Impeached – Donald Trump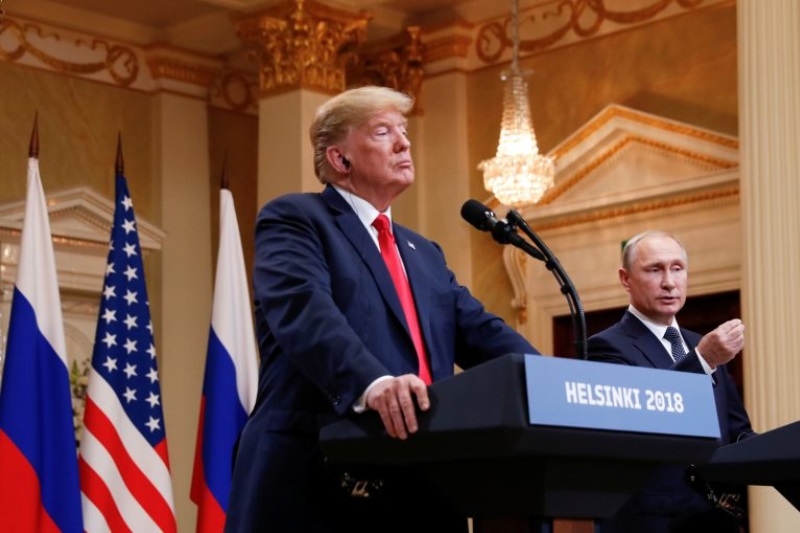 US President Donald Trump has warned opposition parties against making a move to impeach him, by saying that any such move might collapse the American economy.
Responding to rumours that he might be impeached before November's mid-term elections, Trumps in an interview with Fox & Friends said, "I don't know how you can impeach somebody who's done a great job." I will tell you what, if I ever got impeached, I think the market would crash. I think everybody would be very poor. Because without this thinking, you would see — you would see numbers that you wouldn't believe in reverse."
Also Read: Rupee closes at 70.11
Trump was speaking days after his former attorney, Michael Cohen, pleaded guilty to breaking the US campaign finance laws during the presidential instructions on instructions from Mr. Trump.
According to a report in BBC, Cohen had bribed two women during the 2016 elections – in which Trump contested – to keep them away from making any discretions about their affair with Trump. The two women speculated to be adult star Stormy Daniels and former Playboy model Karen McDougal.
Cohen under oath had said that he had committed the felony at the direction" of Mr. Trump, "for the principal purpose of influencing the election". He had also earlier leaked audio tapes of him and Trump discussing one of the payments they had to make before the elections.
Also Read: Rupee nosedives further, hits record low of 70.32 against US dollar
Trump, however, refused of having any such motive while making the payments and informed that those payments were made from his personal account.
As per the US election rules, any type of payment made with the intention of influencing the vote must be reported.