Donald Trump, Kim Jong Yun agree on denuclearisation in Singapore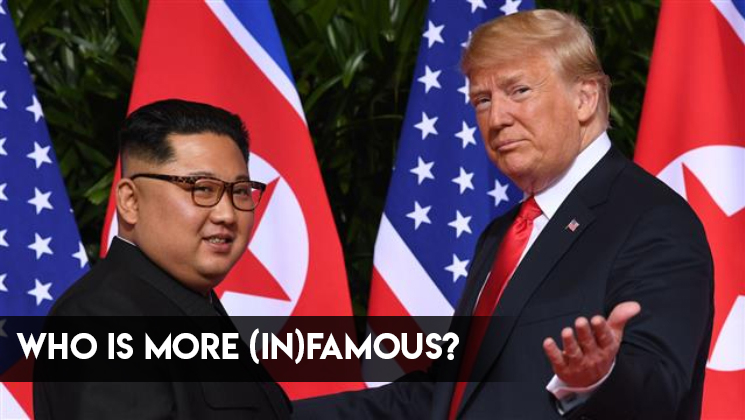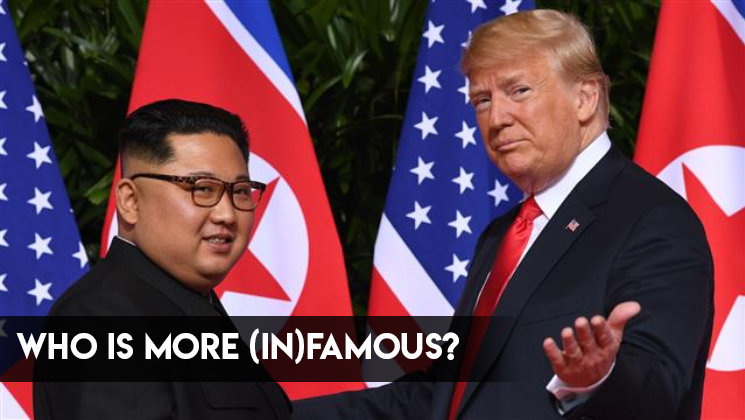 North Korea's Kim Jong Yun met US President Donald Trump this morning in Singapore in a historic summit that marked the first meeting between a US President and North Korean leader. The meeting marks a dramatic shift in relations between the two nuclear-armed countries, who last year traded insults and threats of war.
Meetings between staffs and representatives are going well and quickly….but in the end, that doesn't matter. We will all know soon whether or not a real deal, unlike those of the past, can happen!

— Donald J. Trump (@realDonaldTrump) June 11, 2018
They pledged on Tuesday to work towards complete denuclearisation of the Korean peninsula while Washington committed to providing security guarantees for its old enemy. However, both nations have sought to lower expectations for an immediate breakthrough.
The two leaders shook hands as they met and walked towards Capella Hotel. At the start of the summit, Trump predicted he will have a 'great relationship' with Jong Yun while the Kim says "we came here after overcoming" all the obstacles.
The first meeting between North Korea's Kim and US President Trump lasted less than an hour.  Trump said the one-on-one meeting with Jong Yun was 'very, very good."
An expanded bilateral meet is underway between North Korean leader Kim and North Korean delegation and US Delegation.
.@POTUS and US Delegation start expanded bilateral meeting with Leader Kim Jong Un and North Korean Delegation. #SingaporeSummit pic.twitter.com/7FREnG36Xw

— Sarah Sanders (@PressSec) June 12, 2018
Kim said, "We overcame all kinds of scepticism and speculations about this summit and I believe that this is good for the peace".
Trump said that the meeting went "better than anybody could have expected. The two leaders are also expected to sign unspecified documents.
"We're very proud of what has happened today. This will change our relationship… America and North Korea will now view its relationship very differently," Trump said after the documents were signed.
.@POTUS Donald J. Trump meets North Korean leader Kim Jong Un in Singapore. #SingaporeSummit pic.twitter.com/CWhiLO4dAa

— Department of State (@StateDept) June 12, 2018
"This has been a wonderful meeting. We have avoided a very dangerous situation… I thank everyone responsible to make this possible. It has been an honour and a privilege to be here with you (Kin Jong Un)…," he added.
"I have been watching the news and what experts had to say… and I can say this for certain that this has turned out to be far more than what anyone could have ever imagined or expected," Mr Trump added.
After he signed the deal, Trump said the denuclearisation process will begin "very quickly".
Responding to a question about inviting Kim to the White House, Trump it will be done at the "right time". He further said the situation is rough in North Korea and that he has been reading about denuking a place adding that it takes time. He then said sanctions play a big role in this. "You have a different president, everything will be different. Maybe it wasn't a priority for other people. I don't blame Obama," he said.
India welcomed the US-DPRK Summit held in Singapore today. The Ministry of External Affairs said, "This is a positive development. India has always supported all efforts to bring about peace and stability in the Korean Peninsula through dialogue and diplomacy. We hope that the outcomes of the US-DPRK Summit will be implemented, thus paving the way for lasting peace and stability in the Korean Peninsula. We also hope that the resolution of the Korean Peninsula issue will take into account and address our concerns about proliferation linkages extending to India's neighbourhood".
China also welcomed the summit between the U.S. and North Korean leaders and urged 'full denuclearisation'. The summit "creates history", Beijing said.
Donald Trump then left Singapore after the US-DPRK Summit
Image Source – Telegraph