Donald Trump turns down India's invite to attend Republic Day parade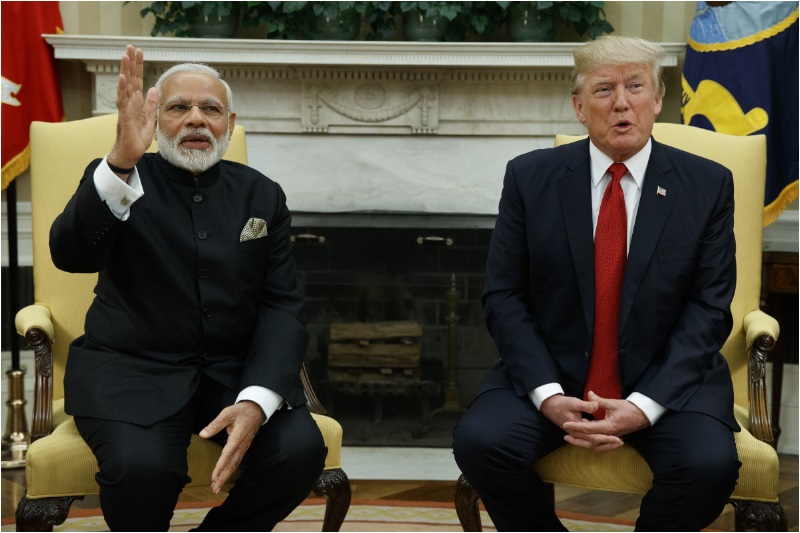 According to reports, US President Donald Trump has declined India's invitation to be the chief guest at the Republic Day parade.
In August this year, White House press secretary Sarah Sanders had confirmed Mr Trump received an invitation to visit India. "I know that the invitation has been extended, but I do not believe that a final decision has been made," Ms Sanders told reporters then.
Though the respective foreign ministry has not given a statement but the American embassy in Delhi said that only the White House can talk on the President's travel plans.
If reports are to be believed, Donald Trump declined India's invitation to be the chief guest at the Republic Day celebrations because of India's insistence on buying oil from Iran despite US sanctions on the oil-producing nation was not taken well by the Trump administration. Several other media houses reported that the US President has rejected the invitation of being a part of 2019 Republic Day celebrations also because of the recent $5 billion S-400 deal with Russia.
The US authorities had reportedly sent a letter to NSA Ajit Doval confirming that the US President Donald Trump won't be able to attend the 26th January parade. In the letter, the US authorities claimed that President Donald Trump is said to have regretted his inability to be the part of Republic Day. But it is believed, that the actual reason for declining the invite is the ongoing cold-tussle between India and America over a range of geopolitical issues.
As a ritual, every year, India invites world leaders to attend the Republic Day celebrations. In 2015, the then US President Barack Obama attended it as the chief guest, which was his second visit to India as US President.
Leaders from 10 ASEAN countries came to New Delhi to see the Republic Day parade this year.
Also read: US president Donald Trump warns against halting Saudi arms deal