'Drishyam 2' Twitter reactions: Netizens call Mohanlal starrer 'entertaining'
'Drishyam 2' released globally on Amazon Prime Videos. Here's how Twitterati responded to the movie.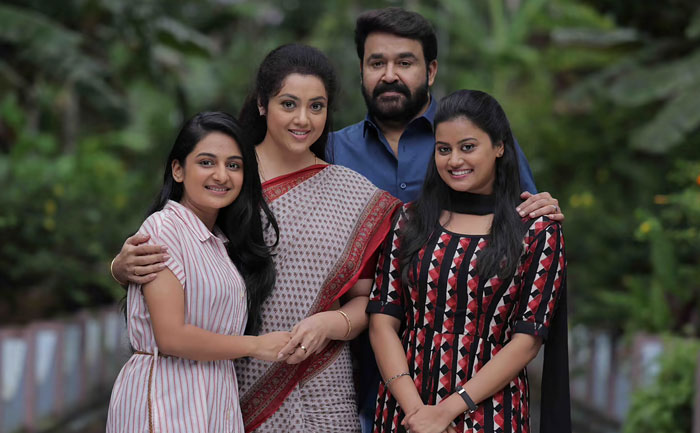 Mohanlal's much-awaited movie 'Drishyam 2' has finally released today i.e February 19, 2021, on Amazon Prime Videos and fans are in love with it. The film has received good word-of-mouth from both the critics and the audience. The Malayalam crime drama mystery film is written and directed by Jeethu Joseph and produced by Antony Perumbavoor through the company Aashirvad Cinemas. The film also stars, Meena, Ansiba Hassan, and Esther Anil reprising their roles from the original.
The sequel shows how Georgekutty and his family's lives have made changed after the horrifying night in the first film. In the second part, it shows that the police are still in search of the mysterious disappearance of Varun Prabhakar – the one who murdered by Georgekutty. Like the first part, the second part starts as a family drama as well. Now, it's time to know about Twitterati's reaction to the same. As per the netizens, they express that Drishyam 2 missed theatrical release as it would have been a blockbuster at the box office.
'Drishyam 2' Twitter reactions:
#JeethuJoseph Proves Once Again He's Master At The Thriller Genre🔥 #Drishyam2 Is Truly An Intelligent Movie And A Perfect Sequel With Amazingly Thrilling Moments🙌

Really Missed The Theatre Experience pic.twitter.com/Zw1Qhemwqy

— Snehasallapam (SS) (@SSTweeps) February 18, 2021
#drishyam2 This film is f**king brilliant.. After watchng a plain 1st half, didn't expect it to be such a mind blowing intlgnt thriller in the preclymx. Far better than part 1 in many ways. This is how a thriller shud be made. @Mohanlal 🙏🙏🙏#Drishyam2OnPrime #Drishyam2review

— Mister B360 (@aadiparashakth1) February 18, 2021
Drishyam 2 Movie Review: #Mohanlal Strikes Gold Again With This Brilliantly Crafted Sequel #Drishyam2Review #Drishyam2 @Mohanlal @PrimeVideoIN https://t.co/DJyJLiYPRw

— Shweta Parande (@fillumwaalii) February 18, 2021
#Drishyam2 brutally keeps the thrill saga intact with brilliant screen writing and packing. Mohanalal just eases thru the character as he did in the erstwhile Non Malayalies : please do watch it before your film Industry remakes it 🔥#Drishyam2OnPrime #Drishyam2review #Mohanlal pic.twitter.com/Frdb5BUVuP

— Filmy Monks (@filmy_monks) February 18, 2021
#Drishyam2 – Brilliantly Made Film, A Chance Missed by the Makers and Audience to enjoy it in the Theatres,#Lalettan @Mohanlal 🔥
Screen Writing and Direction Just Nailed it by #Jeethu #Drishyam2OnPrime#Drishyam2Review pic.twitter.com/kGVBe0AeEB

— A. 🌠 (@ARun_VRR) February 18, 2021
Jeethu Joseph is a Mad Genius and amazing performance from Lalettan 🔥🔥🔥❤️,This is my review. This is how a sequel should be taken👏🏻#Drishyam2 #Drishyam2OnPrime#Drishyam2review #Mohanlal@Mohanlal pic.twitter.com/ab101wfrGB

— SANJO (@sanjoshelby) February 18, 2021
Slow start with engaging secondd half and lalettan #Mohanlal actingg👌, Murali gopy👌, with some cast are not up to the mark and overall it can withstand with the drishyam🥰😍
But this film needs a theatrical release😑#Drishyam2#Drishyam2OnPrime#Drishyam2review@Mohanlal pic.twitter.com/85a9difg4u

— Mithun LFA (@Mithunmurali13) February 19, 2021
#drishyam2 is a jaw dropping thriller!! Cannot ask for better sequel!! Amazing stuff from @Mohanlal and the whole team!!👏👏 #Drishyam2review pic.twitter.com/njprZ13HuW

— Super Pun Guy (@SuperPunGuy1) February 19, 2021
Watch the trailer of 'Drishyam 2'
Comment down below your review of 'Drishyam 2.' Till then, stay tuned to The Live Mirror for more updates.
ALSO READ: Drishyam 2: When And Where To Watch Mohanlal's Thriller Film