Dust storm chokes Delhi as pollution level reaches 937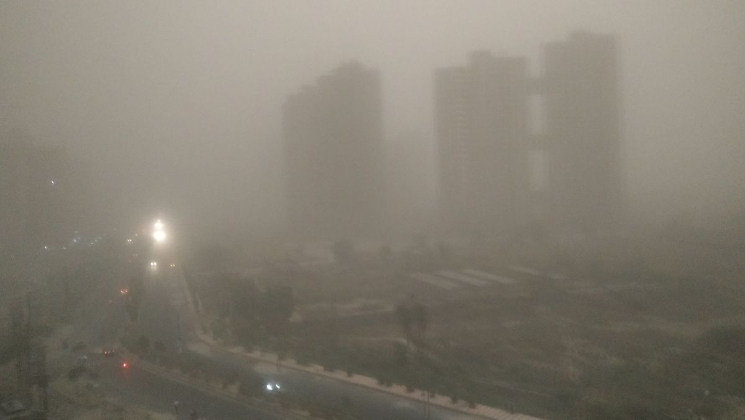 New Delhi: The dust storm continues to choke the national capital, paralyzing it with pollution level reaching 937 in Jajangirpuri on the second consecutive day on Thursday. The shade of dust is expected to choke Delhi for next two-three days and after that it might make a move towards western Uttar Pradesh, predicts weather experts.
The maximum temperature remains to be stagnant at 41 degree Celsius, with humidity fluctuating between 40 to 50 percent at 12:30 pm. The citizens in the capital are praying for the rain, as they can not commute due to the dust in the air, blowing at a speed of 25-35 km/hour. Also, the PM 10 level has reached to a severe point of 860 in the capital.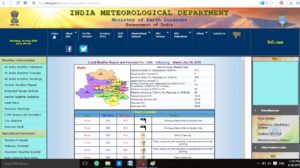 Taking the issue seriously, the Environment Ministry instructed the municipal corporations and Delhi Pollution Control Committee (DPCC) to sprinkle water in the city to normalise the condition. However, with Air Quality Index (AQI) – a measurement of the concentration of toxic particulate matter in the air – continues to cross 500 mark in all parts of he capital.
Lets take a look at eight places where the PM 10 level has reached 650 – 950 mark at 12 noon on Thursday.
Mandir Marg: 613
Punjabi Bagh: 779
R K Puram: 677
Patparganj: 846
Jahangirpuri: 937
Okhla Phase-II: 758
Dwarka, Sector 8: 821
Vivek Vihar: 884
According to the weather department, the AQI level – on PM (particulate matter) 10 radar – between 0-50 is considered good, 51-100 is termed as satisfactory, 101-200 as moderate, 201-300 as poor, 301-400 as very poor and 401-500 as severe.
Though the weather department predicts the condition to be in control by Friday, the humid, dry and dusty winds will continue to have its effect till the weekend.
Photo Credit: Scroll.in