Dwayne The Rock Johnson On Mend After He & Family Test Covid-19 Positive
Dwayne Johnson Reveals He and Family Have Recovered From Covid-19; Urges Fans To Stay Safe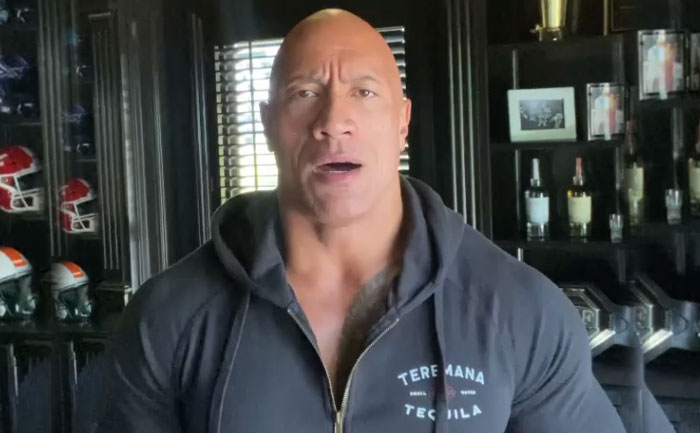 Dwayne "The Rock" Johnson has tested positive for COVID-19. The former WWE wrestler and actor popularly known as The Rock revealed that he along with his family had tested positive for coronavirus. Johnson, 48, said he. his wife Lauren, 35, and their daughters Jasmine and Tiana, aged four and two, contracted the virus about two-and-a-half weeks ago. But they have recovered now.
In an 11-minute video posted on his Instagram, Johnson said the family had tested positive three weeks back and have "gotten through COVID-19" now.
"I wanted to give you guys a little helpful update. So update is this – my wife Lauren, as well as my two baby girls and myself, we have all tested positive for COVID-19. I wish it was only me that tested positive, but it wasn't, it was my entire family."
Check out the viral video here:
The Rock added, that he and his family contracted the disease from close family friends who had no idea where they picked it up from.
Johnson assured his followers that he and his family members are on the mend. They are "no longer contagious." He ended the video with some advice for his fans on how to curb the spread of the disease.
The Rock said, "My message to all of you around the. Stay disciplined. Boost your immune system. Commit to wellness. Wear your mask. Protect your family. Be strict about having people over your house or gatherings. Stay positive. And care for your fellow human beings. Stay healthy, my friends."
Also Read: Varun Dhawan transforms into Dwayne Johnson aka The Rock in a fan video- watch