Dwayne Johnson Tastes Own Blood After Gym Injury
Dwayne 'The Rock' Johnson tastes his own BLOOD as he shows off a cut he got while pumping iron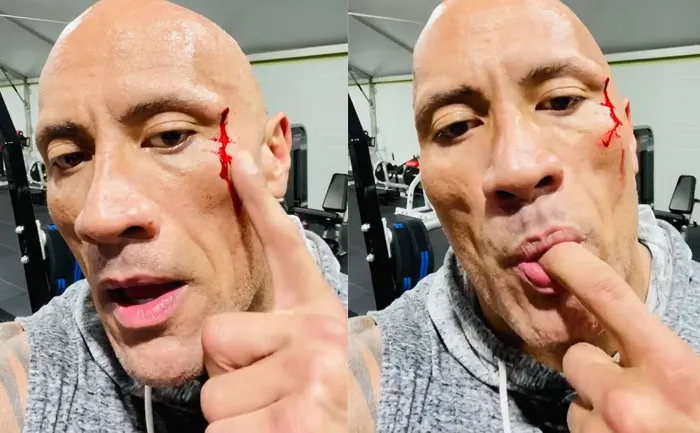 Hollywood hunk Dwayne The Rock Johnson recently shared a video from his gym. The actor revealed that he got hit in the face with some chains and needs stitches during his workout session. The actor wiped some blood from his face onto his finger and licking it said his blood tastes like Teremana, calluses and BlaMoan.
Sharing the video The Rock wrote, "We ain't playin' tiddlywinks and we ain't reciting nursery rhymes – it's called the #ironparadise for a reason and things get extremely intense. Threw around my 50lb chains ⛓ for a drop set – I got lumped up and need stitches 😂🧵 Taste your blood, keep training and stitch up later – rules of the house. And I can confirm my blood tastes like Teremana, calluses and BlaMoan (black and samoan) Hot Sauce🩸🤣😈💪🏾."
Check out the viral video here:
https://www.instagram.com/p/CG0bKZslpFM/?utm_source=ig_embed
Johnson had revealed last month that he and his family had tested positive for the novel coronavirus (COVID-19). he had added that they were feeling better now.
Also Read: Varun Dhawan transforms into Dwayne Johnson aka The Rock in a fan video- watch