ED names P Chidambaram and son as accused in Aircel Maxis case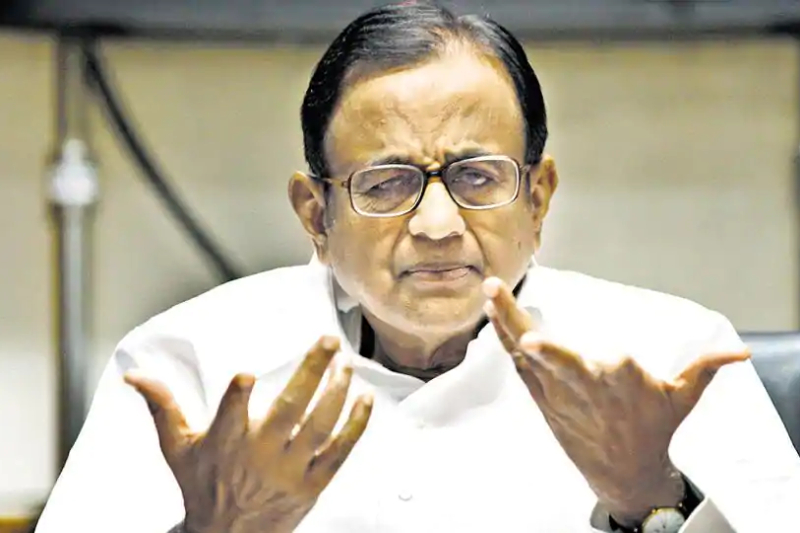 The Enforcement Directorate (ED) on Thursday has filed a charge sheet against senior Congress leader and former Finance minister P Chidambaram and his son Karti Chidambaram in Rs 35,000 crore Aircel-Maxis money laundering case.
The Congress leader was named as accused number 1, in the charge sheet filed by ED. He has been accused of money laundering case, while both father and son have denied the allegation and called it a political vendetta by the NDA government.
The chargesheet was filed in Patiala High court, it has names of nine accused including Chidambaram, S Bhaskaraman and four Maxis companies. The case will be considered by Delhi High court on November 26.
Earlier this month, on October 8, the Delhi court had extended interim protection for P Chidambaram as well as his son Karti till November 1.
Karti Chidambaram's accountant Bhaskar Raman is also among the nine people who were named in the chargesheet.
The Central Bureau of Investigation (CBI) said that P Chidambaram — was the finance minister in the government of Dr Manmohan Singh. They alleged that Mr Chidambaram had misused his office to clear foreign investment deals, for which his son Karti Chidambaram was involved in.
CBI and the ED have been investigating the case, involving the foreign investment clearance granted in 2006 for the Aircel-Maxis deal.
According to CBI, the Mauritius-based Global Communication Services Holdings — a subsidiary of Maxis — sought approval for an investment of $800 million in Aircel.
The approval was likely to come from the Cabinet Committee on Economic Affairs or CCEA, headed by the then Prime Minister. But instead, it came from the finance ministry, which only has the power to approve investments of smaller sums, up to Rs 600 crore. At the time, Mr Chidambaram was the Finance minister in the Congress-led UPA government at the Centre.
The agency alleged that after the approval was received, Aircel Televentures Limited paid Rs 26 lakh to a company linked to Karti Chidambaram.
Also read: P Chidambaram: Congress has not yet declared Rahul Gandhi as PM candidate