#MeToo: Editor's Guild of India includes MJ Akbar, Tarun Tejpal in updated list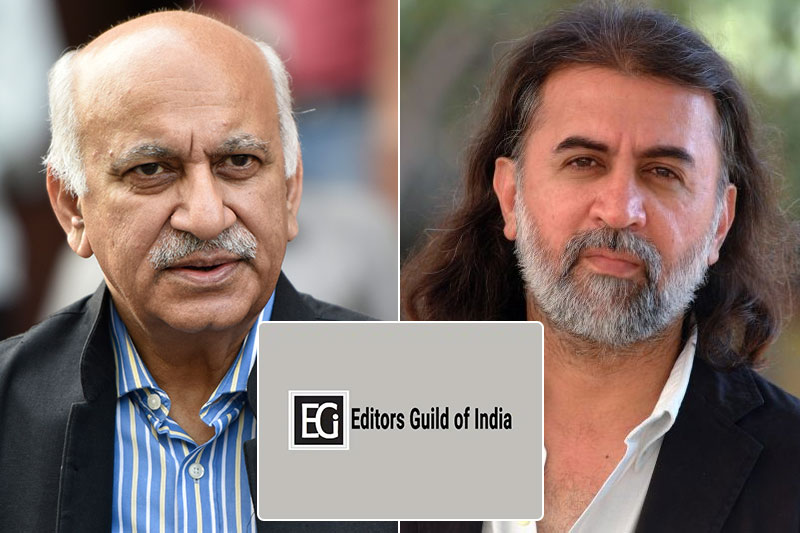 With the #MeToo campaign making the headlines since last month, the Editor's Guild of India took a controversial step. In the recently updated list, the Guild included the names of alleged sexual accusers — former Union Minister MJ Akbar and Tarun Tejpal. Also, accused of sexual harassment, senior journalist Gautam Adhikari is on the list.
The shocking news comes despite a number of members of the Guild calling for the removal of those accused of sexual harassment by women. While Akbar has been accused of sexual misconduct by former colleague — journalist Priya Ramani and other, Tejpal too have been named in a similar fashion.
It is to be known that the Guild had earlier advised Akbar to withdraw the defamation case he had filed against Ramani — first women to openly name the former minister. Days after the allegations of Ramani, Akbar resigned from the Union Minister's post, but had claimed that all the allegations are false and he would challenge them in the court.
Considering the fact that Tejpal had been accused of rape by one of his junior colleagues on November 7, 2013, his name in the updated list of the Guild is not only surprising but shocking to media industry. According to the complainant, Tejpal allegedly sexually assaulted her in the elevator of the Grand Hyatt in Panaji, where Tehelka was holding its annual 'Think Fest'. Though being charged of rape, sexual harassment and wrongful restraint by a Goa Court, Tejpal had pleaded not guilty as of now.
However, with the #MeToo campaign gaining momentum and journalists alleging sexual assault by their colleagues, the Guild in October released a statement condemning all "predatory conduct by such men". The Guild also assured solidarity with women journalists who brought the critical issues in public debate.
ALSO READ: Pallavi Gogoi vows to speak truth, says relationship with MJ Akbar 'not consensual'