Eid Ul-Fitr 2021: Wishes, Quotes, and History Of Islamic Festival
Eid-ul-Fitr is one of the most important festivals for Muslims. It will be celebrated either on May 13 or May 14 depending upon the sighting of the moon.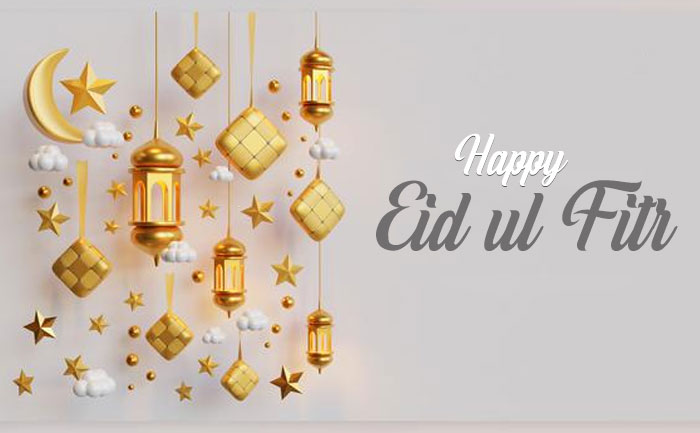 Eid-ul-Fitr is a religious holiday celebrated by Muslims worldwide that marks the end of the month-long dawn-to-sunset fasting of Ramadan. The holiday is known under various other names in different languages and countries around the world. It will be celebrated either on May 14 depending upon the sighting of the moon. Eid falls on the first day of the month of 'Shawwal', i.e. during the tenth month as per the Islamic calendar.
Eid al-Fitr is an Arabic word, whose meaning in English is "Festival of Breaking the Fast". The festival of Eid holds great importance in Islam and is a time for loved ones and communities to come together.
In India, due to the ongoing coronavirus pandemic, the government said Muslims should offer prayers or have 'iftar' inside their homes and not gather at mosques or public places given the spread of the respiratory disease. Section 144 of the CrPC, banning assembly of five or more people at one spot, and night curfew have been imposed in the state. However, one can still spread the cheer of Eid to their near and dear ones by sharing wishes and messages.
History
Eid al-Fitr was originated by the Islamic prophet Muhammad. These festivals were initiated in Medina after the migration of Muhammad from Mecca. Anas, a well-known companion of the Islamic prophet, narrated that, when Muhammad arrived in Medina, he found people celebrating two specific days in which they entertained themselves with recreation and merriment. At this, Muhammad remarked that Allah had fixed two days of festivity: Eid al-Fitr and Eid al-Adha.
Wishes:
Warm wishes to you and your family on Eid ul Fitr. Eid Mubarak!
May Allah bring you lots of joy, happiness, and good health. Eid Mubarak!
Eid is a day to cheer and to laugh with all your heart. It's a day to be grateful to Allah for all of his heavenly blessings on us. Wishing you a happy Eid UL FITR.
As long as you keep faith in Allah, no evil can touch your heart and no sorrow can ruin your day. May your life be filled with joy and happiness on this Eid!
This blessed day is for saying thank you to the almighty for all he has given to us. May he grant all your prayers and fulfill all your desires. Eid Mubarak
Wishing you a Happy Eid! May God keep you safe and happy.
May God shower his choicest blessings on Eid. Wish you a Happy Eid ul Fitr!
May peace, safety, good health, and prosperity be yours. Eid Mubarak!
Quotes:
Whoever desires to meet his Lord, he should do good deeds and not associate anyone in the worship of his Lord. (The Qur'an – 18:110)
O You who believe! Enter absolutely into peace [Islam]. Do not follow in the footsteps of Satan. He is an outright enemy to you. (The Qur'an: 2, 208)
I put my trust in Allah, my Lord and your Lord! There is not a moving creature, but He has a grasp of its forelock. Verily, my Lord is on the straight path [the truth]. (The Qur'an 11:55-56)
You will not attain righteousness till you spend in charity of the things you love." [The The Qur'an, Chapter 3, verse 92]
He is the One God; the Creator, the Initiator, the Designer. To Him belong the most beautiful names. Glorifying Him is everything in the heavens and the earth. He is the Almighty, most wise. (The Qur'an 59:24)
And whosoever fears Allah and keeps his duty to Him, He will make a way for him to get out (from every difficulty) [al-Talaaq 65:2]
And whosoever puts his trust in Allah, then He will suffice him" [ al-Talaaq 65:3 ]