Final Telangana voter list to be ready by October 8: Election Commission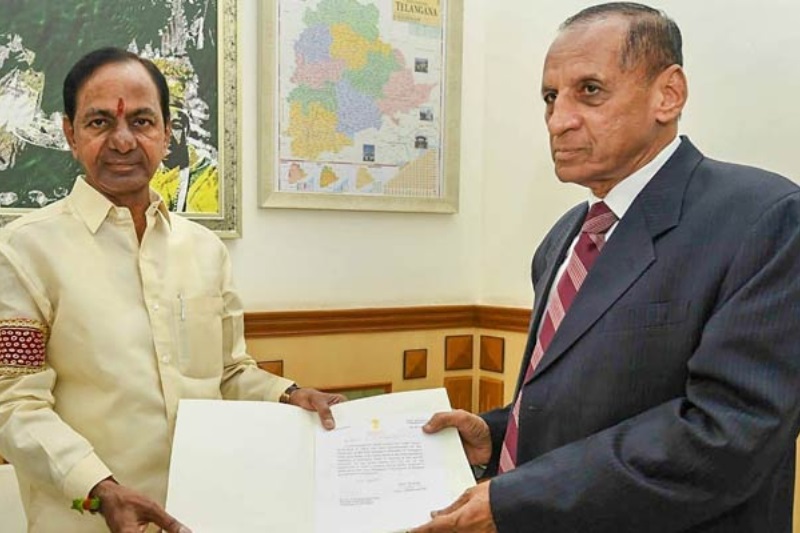 In a bid to prepare for the conduct of the assembly elections in Telangana, the Election commission of India (EC) on Saturday announced that a final voter list will be published on October 8.
The election body also suspended the ongoing process of revision of electoral rolls as a result of the early absorbing of the state Assembly and also declared a new schedule of revision, which will be published on September 10, reports Indo Asian News Service.
Telangana's Chief Electoral Officer Rajat Kumar informed, as stated by the agency that claims and objections can be filed from September 10 to September 25 while disposal of claims and objections will be taken up on October 4. Updating database and printing of supplement will be completed before October 7.
Also Read: Election Chief rebukes KCR's Early Telangana Poll Move
The EC also announced that a team will be sent to Telangana on September 11 to prepare for the state elections which might take place any time after October 8, which is the date for the publication of the electoral roll.
As per the IANS report, the EC has stated that pools in Telangana may be held towards the end of the year along with four other states, where elections are due. The latest revision announced on Saturday, indicates that anyone who completed the age of 18 on January 1, 2018 can still submit their requests for inclusion of their names.
Earlier, Telangana chief minister K Chandrashekhar Rao had dissolved the state assembly on Thursday, nine months before the completion of its tenure to pave the way for early elections.