Elon Musk, Grimes' son X Æ A-Xii plays electronic keyboard
Grimes Shares Adorable Video of 10-Month-Old Son X AE A-Xii Playing on a Synthesizer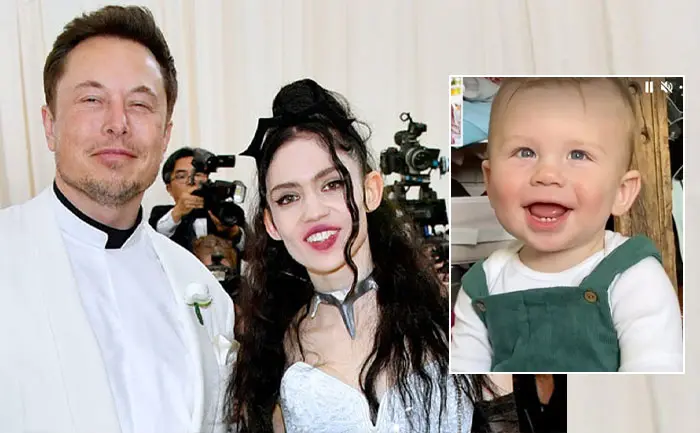 Elon Musk and Claire Grimes' son X Æ A-Xii has been taking social media by storm ever since his birth. Now Grimes has shared an adorable video of the toddler playing an electronic keyboard. Grimes aka Claire Boucher shared an adorable video of their 10-month-old son playing with a portable synthesizer on her Instagram Stories. The video soon creates a buzz on social media.
View this post on Instagram
In the video, her son — affectionally nicknamed "X" for short — can be seen playing with the buttons and knobs on the sound machine.
"Did you make a loop?" the mom of one asks after the infant manages to make a repeating tone in the synthesizer. When her child laughs, Grimes coos, "You're so smart!"
Grimes and Elon Musk welcomed X on May 4, 2020. The couple initially named their child X Æ A-12, but later slightly altered it to X AE A-Xii on his birth certificate. The SpaceX and Tesla CEO later explained the meaning and how to pronounce it.
Musk was recently in news in the wake of reports about Tesla cars being banned to enter some military complexes in China. Tesla Inc chief denied the US electric car company will use its products to spy on any country. He added that "If Tesla uses its cars to spy on China or anywhere in any country, we will get shut down everywhere.
Also Read: Gautam Adani Becomes Top Gainer of 2021; Leaves Behind Jeff Bezos & Elon Musk