Emraan Hashmi Buys The Lamborghini Huracan Worth 4 Cr, Fans Ask Where Will He Drive
Emraan Hashmi flaunts his new Lamborghini worth Rs 4 cr; netizens ask, 'Where will he drive in Mumbai?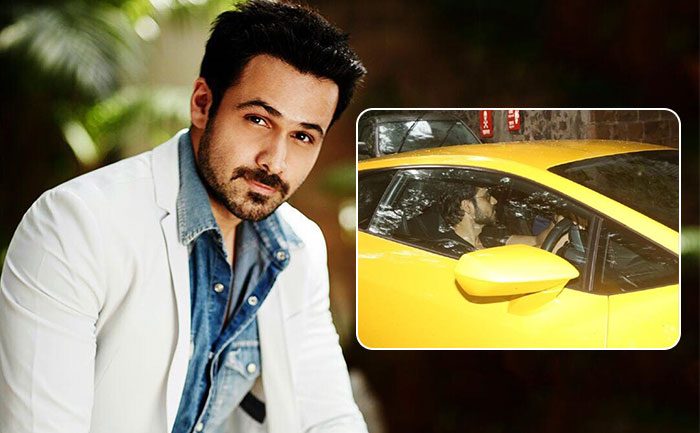 Bollywood actor Emraan Hashmi was recently seen driving his luxuriously fancy, yellow Lamborghini on the streets of Mumbai. It looked very bright on the dull, gloomy and rainy evenings of Mumbai City. We know that it costs no ordinary deal but a huge sum of 4-5 cr.
It's a highly-priced possession for the proud owner. However, many fans are awestruck and are congratulating Emraan for his new buy while the others are worried about other problems like staying in Mumbai, 'Where will he drive this considering the number of potholes in Mumbai?' 
A video of Emraan driving his new ride into the garage of his residence went viral. He was seen driving it with extreme cautiousness over the potholes and taking it straight inside his building. 'Wah Kya road hai Lamborghini ke liye' wrote one user on Instagram whereas another user wrote, "Pity the car. gonna get so screwed on the amazing Mumbai roads that we have."
Check out the video below:
We are very sure that Emraan will save his prized possession for later, once the rains are gone and the roads get better.
Professionally, Emraan will soon be seen on screen with Amitabh Bachchan in his next movie, Chehre. Side by side he is also getting ready for his digital debut, Bard of Blood, co-produced by Shahrukh Khan. Based on debutant author Bilal Siddiqi's book by the same name, the show stars Emraan in the lead role of an expelled spy named Kabir Anand who is recalled from his new life as a Shakespeare professor in Panchgani to save his country and long-lost love.
Also Read: https://Bard Of Blood: Shah Rukh Khan Shares Teaser Of Emraan Hashmi Starrer