England vs India: India stare at another defeat after Woakes, Bairstow heroics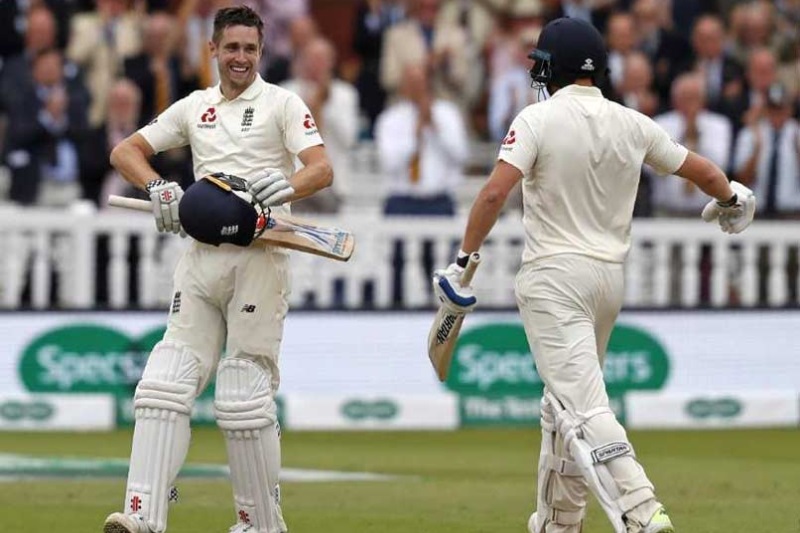 India's fastest bowler watched from Lord's balcony as Chris Woakes and Jonny Bairstow left the visitors in tatters with India staring at another defeat after conceding 250 runs lead on the third day of the second Test on Saturday.
The decision to play two spinners looked baffling, just as Umesh Yadav's axe from the team in dream fast-bowling conditions. One wouldn't be wrong to perceive that the Indian management might have been shown a different pitch or may have been misinformed about the weather forecast, because although the rain gods hid behind the clouds on Saturday, the weather was still overcast and the conditions just as cold as it was when James Anderson wreaked havoc in the Indian batting order.
A bit of rain is expected on the final two days of the Test match and the weather is predicted to remain overcast. Going by this, Virat Kohli and his leadership team got their decisions completely wrong in playing two-spinners both of whom were rendered useless.
Kuldeep Yadav gave away 44 runs in his nine overs, while Ravichandran Ashwin was a little economical with 68 runs in 17 overs. But both failed to give what they were asked for: wickets. With the ball not turning, the Chinaman resorted to bowling full-tosses and half-volleys which were gladly smashed into boundaries by both Woakes and Bairstow, who added a 189-run partnership for the sixth wicket.
Also Read: England vs India: Mohammed Shami keeps India alive with two wickets
Warwickshire all-rounder Woakes even went on to notch up his maiden Test century, with 18 hits to the fence. His 120 off 159 balls also meant that the 29-year-old now had his name in both the bowling and batting honours board at Lord's. He also entered a prestigious club of becoming just the fifth cricketer to score a century and take five and ten wickets in a Test match at the "home of cricket."
Bairstow could have had his own moments of glory but perished in trying a cover-drive too many off the bowling of Hardik Pandya. It was the bowler's second wicket after he had dismissed debutant Oliver Pope with a stump-length ball early into the innings.
England was at a spot of bother at 77/3 when Pope had to return after wasting a review and captain Joe Root and Jos Buttler followed suit both trapped in front of the wicket by Mohammed Shami, who by far was India's best bowler on the day. But from 130/5 Bairstow rebuild the English supremacy alongside Woakes taking the lead to well past 200 before being dismissed.
Also Read: England vs India: Will 'Lady Luck' smile on India's fortunes at Lord's?
Their partnership was vital but so was the manner in which they neutralized the Indian pace-attack – which looked rejuvenated with four wickets between themselves – and attacked the twin-spinners to nullify their impact. In fact, both Ashwin and Yadav had none bowling on a pitch that despite its batting assistance was still conducive to the fast bowlers.
From a pitch that seemed to have demons on it to one that had no movement or turn, the Lord's pitch showed immense transformation in a single night and in both the cases it favoured England.
The England bowlers found maximum movement during the Indian batting but none of it appeared when India bowled. But irrespective of the swings, India's pace-bowling unit showed tremendous composure to adjust to the pitch and after being smashed for consecutive boundaries in three overs, both Mohammed Shami and Ishant Sharma dismissed the openers and then Shami got the prized scalp of Root.
Also Read: England vs India: India collapse at 107 after James Anderson's sixth 5-fer at Lord's