England vs India: Majestic Kohli keeps India in hunt after dramatic day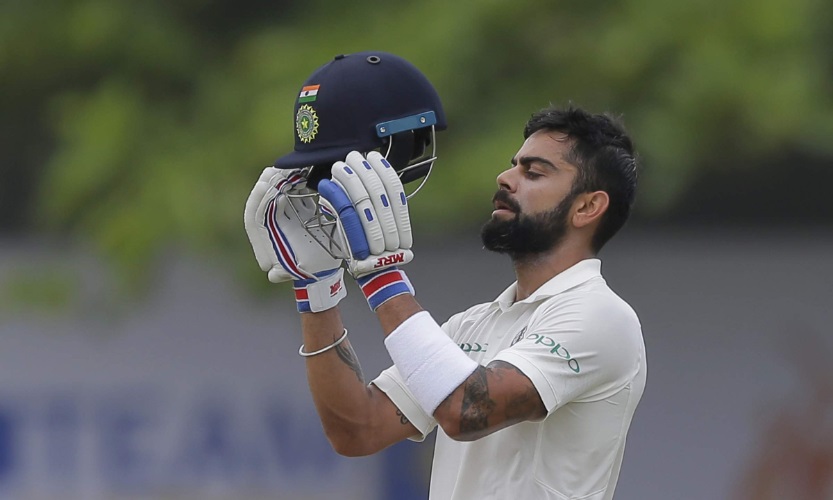 England need five wickets to win the first Test match in Birmingham, whereas Kohli's side needs 84 runs to win with Dinesh Karthik and Virat Kohli himself at the crease. England posted a target of 194 runs after getting dismissed for just 180 runs. Sam Curran's vital contribution might turn out to be crucial as India fight their way towards the total slowly and steadily.
Day three begun with a flurry of wickets as Ravichandran Ashwin and Ishant Sharma bowled precise lines and lengths to dismiss the top order. At lunch, the score read 86/6 and India looked favourites but the high spirits shown by youngster Sam Curran who made 63 significant runs as the total reached to a healthy 194 runs. They would have loved to cross the 200 mark for the psychological push.
Also read: England vs India: India dominate morning session, look favourites to clinch Birmingham Test
England bowlers made the small target look a difficult one by picking early wickets as both openers perished cheaply. The onus once again fell on Virat Kohli's shoulders as he fought his way through the swinging conditions. KL Rahul joined him and the burden of filling Cheteshwar Pujara's shoes hurt him once again. He got a spot on delivery to end his misery at the crease.
Ajinkya Rahane and R Ashwin also failed to support Kohli at the crease as England kept taking wickets at regular intervals. Team India was reduced to 78 for the loss of five wickets and the target looked like a mountain but skipper Kohli showed that his determination is higher than the mountain of runs and he along with the new wicket-keeper batsman Dinesh Karthik played the remaining overs of the day.
The equation is simple when players walk on the field tomorrow morning. Five wickets for England or 84 runs for India. It's highly unpredictable to say which team will emerge victorious, but one thing is for sure, Virat Kohli stands between victory and defeat.
Brief scores: India 274 all out (Kohli 149, Sam Curran 17-1-74-4) & India 110/5 (Virat Kohli 43*, Stuart Broad 9-1-29-2) England 287 all out in 89.4 overs (Joe Root 80, R Ashwin 26-7-62-4) & England 180 all out in 53 overs (Sam Curran 63, Ishant 13-0-51-5). India needs 84 runs to win the Test.