World Cup 2019: England's Eoin Morgan breaks world record by hitting 17 sixes
With 17 sixes Eoin Morgan breaks the joint record of Rohit Sharma and AB de Villiers.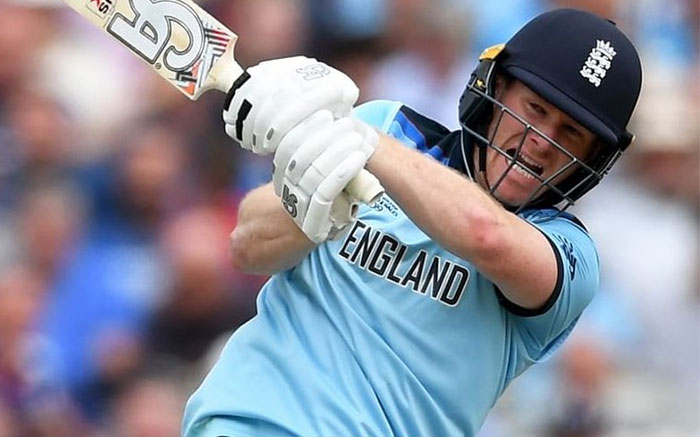 England cricket team captain Eoin Morgan has set a record by hitting a hundred off 57 balls against Afghanistan at Manchester on Tuesday. He has scored a record with 17 sixes and four boundaries. He is now the 4th fastest hundred in a World Cup history. The skipper had terrific innings of 148 runs from just 71 balls. He broke the joint records of Rohit Sharma, Chris Gayle and AB de Villiers with 16 hits in ODIs. Morgan also became the eighth batsman to score more than 200 sixes in ODI.
England won the toss and elected to bat against Afghanistan. They started slow and lost James Vince in the tenth over. After Bairstow's wicket, Morgan joined Root and he set the pitch on fire with his magnificent score.
England ended with 397 for 6 in 50 overs after making a record of 25 sixes in the innings. Trafford is standing to applaud one of the best performances from the England team. It is indeed a proud moment for the England cricket team and the country as well.
With 397 for six, this is by far the highest total of this World Cup.
Afghanistan will now really need to work hard to chase the mammoth total of England.
For more updates on World Cup 2019, stay tuned to our space.
Also Read: What! Ben Stokes May Delete Twitter Account Because Of Virat Kohli