Rihanna's 24 year friend becomes overnight billionaire
24-year-old Asian becomes billionaire overnight; worth more than Trump, Spielberg & Starbucks founder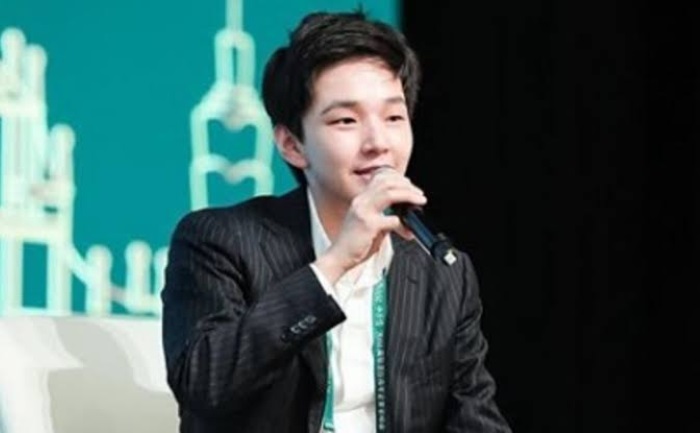 Eric Tse, the son of pharmaceutical moguls Tse Ping and Cheung Ling Cheng the executive directors of Sino Biopharmaceutical was born with a silver spoon. The 24-year-old who happens to hang around with pop star Rihanna and basketball legend Yao Ming has become an overnight sensation. He has become a billionaire overnight, worth more than Trump, Spielberg & Starbucks founder. This is due to the $3.8 billion in shares from the family business gifted by his parents.
As reported by business insider, Tse became one of the wealthiest people in Asia in less than 24 hours after his parents handed him about one-fifth of the company's share capital as a gift earlier this week. The 24-year-old was also named the executive director and a member of the company's executive board committee.
24-year-old Wharton graduate became a billionaire on Tuesday thanks to a generous "gift" from his parents. He now owns 2.7 billion shares, or 21.45%, of Sino Biopharmaceutical, the company founded by his father. Tse had first joined the company as an assistant to the President in 2018. He has now also become the company's executive director, earning him 3.9 million Hong Kong dollars ($498,000), not including any bonuses, each year. Tse now ranks among the 550 wealthiest people on the planet according to Forbes' list of the world's richest
As per business insider, The company said Tse's parents told the board they transferred the shares to Tse to "refine the management and inheritance of family wealth" and planned for Tse to "hold the relevant shares in long-term."
Despite his new status, Tse is not interested in being recognized on global rich lists.
Also Read: Guess what happened when Drake & Rihanna united at his Birthday Party?