Even a chaiwala could become a PM, thanks to Nehru: Shashi Tharoor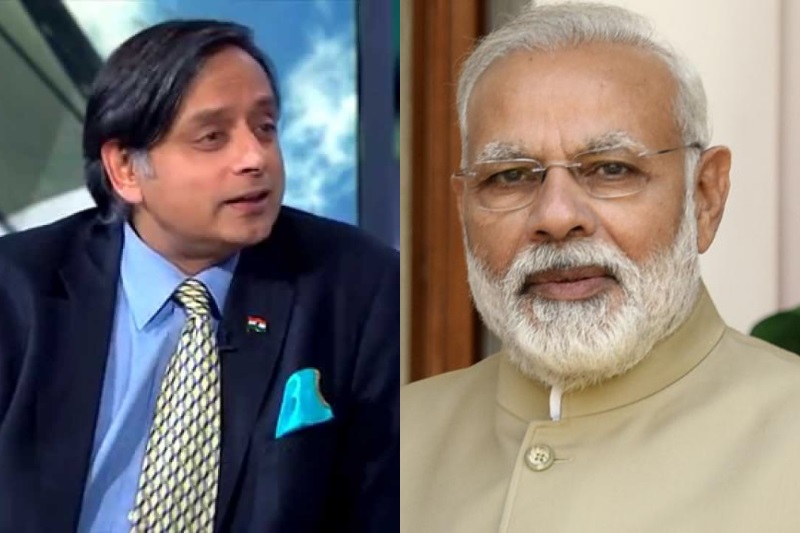 With 2019 General Elections approaching, the spar between ruling BJP and opposition Congress are about to reach crescendo. The latest was Shashi Tharoor's remark that it was because of Jawaharlal Nehru that a chaiwala (tea-seller) could also become India's prime minister while taking a jibe at Narendra Modi. BJP countered it with sarcasm.
"Minor correction Dr Tharoor, Nehru is the sole reason why humanity exists. Don't trivialise his role to mundane matters like making Prime Ministers and all that," BJP tweeted in response.
Tharoor made the comment during the relaunch of his book 'Nehru-The invention of India' on the eve of India's first Prime Minister's birth anniversary. According to the Congress MP, it is because of the institutional structure built by Nehru, today a chaiwala (tea seller) could become India's PM.
"If today we have a chaiwala as prime minister, it is because Nehru ji made it possible to create the institutional structures through which any Indian can aspire to rise to the highest office in the land," Tharoor stated. Taking potshots at the Centre, the Thiruvananthapuram MP reminded everyone of the consorted efforts to undermine the legacy of India's first PM.
"We've seen a consorted campaign of vilification, of calumny, astonishing amount of lies that are out there on the internet. Why is there this desire to undermine such a great son of India (Nehru), somebody who laid the foundations for what we have created?" he said.
Tharoor continued to take the ruling party to task and said that the government can beat its own drums about Mangalyaan only because Nehru set up the Indian Space Research Organisation (ISRO).  "If today the government can boast about Mangalyaan, ask who created ISRO. Who decided that even poor India could dare to aim for the skies? Who created the IITs that sent so many bright young men to Silicon Valley that 40 per cent of the start-ups there are helmed by Indians?" he questioned.
ALSO READ: Scorpion remark: Shashi Tharoor terms defamation 'frivolous'